Schnauzer sizes
.
We do NOT Guarantee Size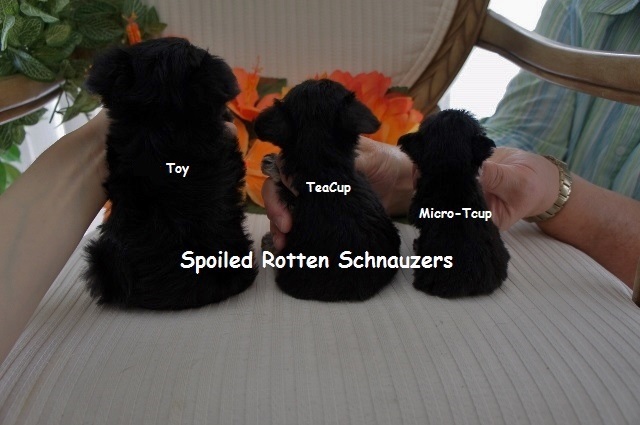 .
Puppies prices are NOT based on size. Miniatures are not cheaper because they are bigger and teacups aren't more expensive because they are tinier.
.
Also, we do NOT guarantee size, NO ONE CAN. We do our best to guess based on how the puppy is growing here as well as what's in the pedigree but puppies do go through "growth spirits" and can either speed up or slow down as they are developing and there is just no way to predict that. The best thing we can do is take the puppies weights each week and use to national breed weight predicator. Since nothing is 100% accurate, we like to ADD 2 pounds to whatever the predictor is estimating so that you have a range. Example: If the predictor says estimated adult weight is 7 pounds then we will post the puppy is looking to be in the 7-9 lbs range. This allows the puppy some buffer, but again, it's all just guess work. No one has a crystal ball. If you'd like to use the national breed weight predicator to see for yourself – CLICK HERE!
.