AVAILABLE PUPPIES
.

.
AVAILABLE PUPPIES BELOW!

.
WE SELL TO PET HOMES ONLY
SORRY, NO BREEDING RIGHTS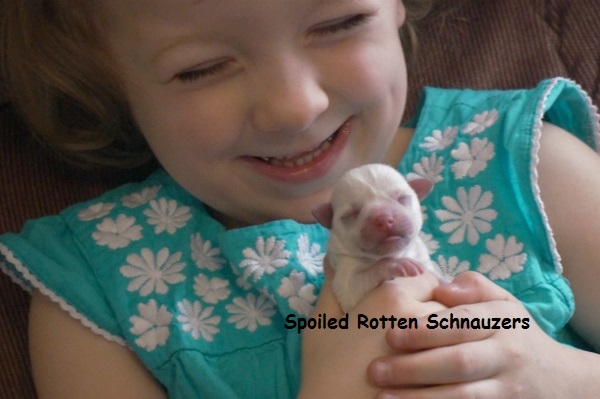 CONTACT US TODAY!
.
EMAIL: spoiledrottenschnauzers@yahoo.com
.
CALL OR TEXT: 801-623-8555
.
FACEBOOK – click here
.
PINTEREST – click here
.
Located in UTAH
.
Yes, we ship!


CHECK OUT OUR….
.
.
CLICK HERE TO SEE OTHER TOY & TEACUP SCHNAUZER BREEDERS


OUR ADULTS ARE NOT CAGED
Our adults are extremely well socialized living the life they deserve (free reign on the home) Healthy & happy.

RAISED WITH HAIRLESS CATS!



Our hairless cats have a blast playing with the puppies! We also have a Maine Coon that is amazing with them.

RAISED WITH LOTS OF TOYS!

We buy a bunch of NEW toys for EACH litter to enjoy!

RAISED WITH KIDS
Our puppies don't run away from the kids but actually follow the kids around and even chase after them. When the kids lay down on the floor, the puppies run to them crawling and jumping all over them with excitement and kisses. We spend ALOT of time with the puppies and it SHOWS in their personality. Our babies are are NOT undersocialized caged raised puppies.