Benzley
MORE ABOUT ME…
HOLY TINY!!!! WHAT A REGAL PRINCE!!!!!!! THIS BLOODLINE THROWS THE MOST UNBELIEVABLE PHANTOMS!! JUST SHOW STOPPING GORGEOUS. HE'S GOT THE RARE PIXI FACE! VERY PETITE FEATURES. SMALL, DAINTY. SHORT LITTLE NOSE. LITTLE EARS. LITTLE EYES. LITTLE FEET AND JUST A LITTLE BODY!!! SUPER SOFT COAT AND JUST LOOK AT HIS PERFECT BOLD FLASHY MARKINGS!! HE WAS BORN TO BE A KING!!! VERY REGAL PUPPY FROM A STELLAR BLOODLINES!!! CHAMPION PEDIGREE AND IT SHOWS!!
EMAIL: spoiledrottenschnauzers@yahoo.com
CALL/TEXT: 801-623-8555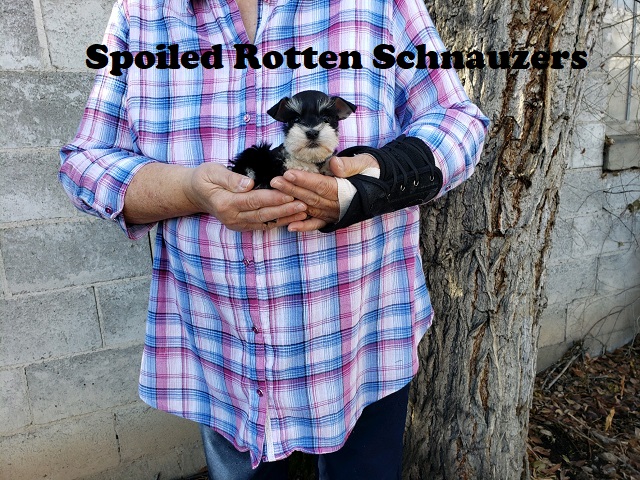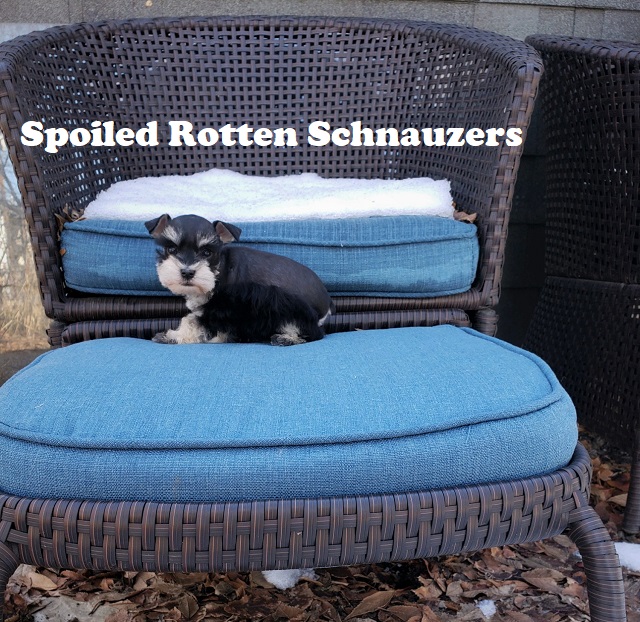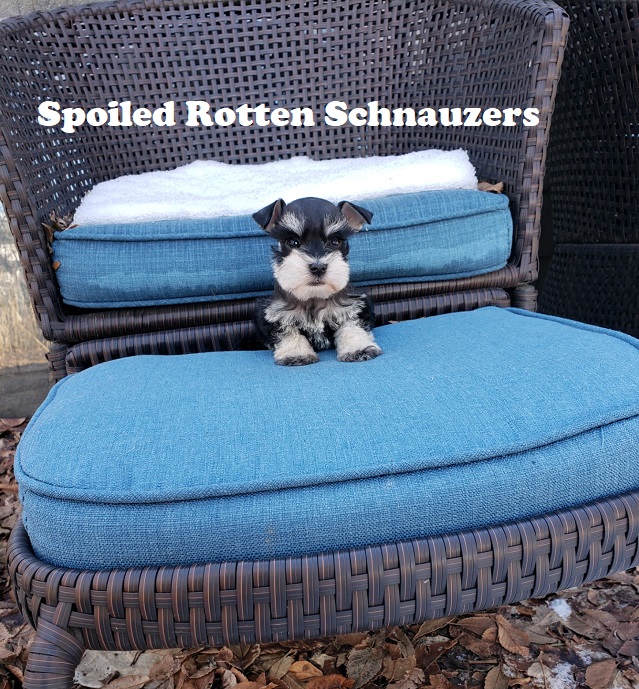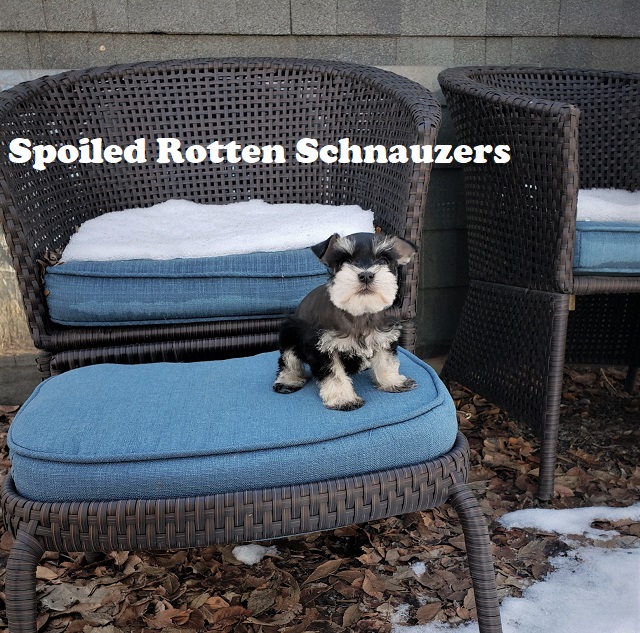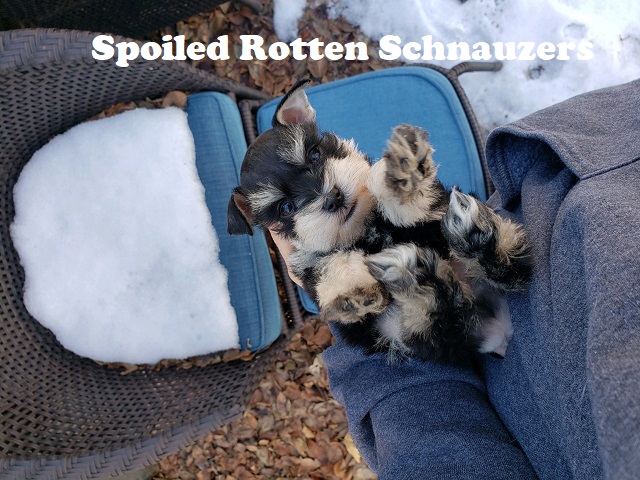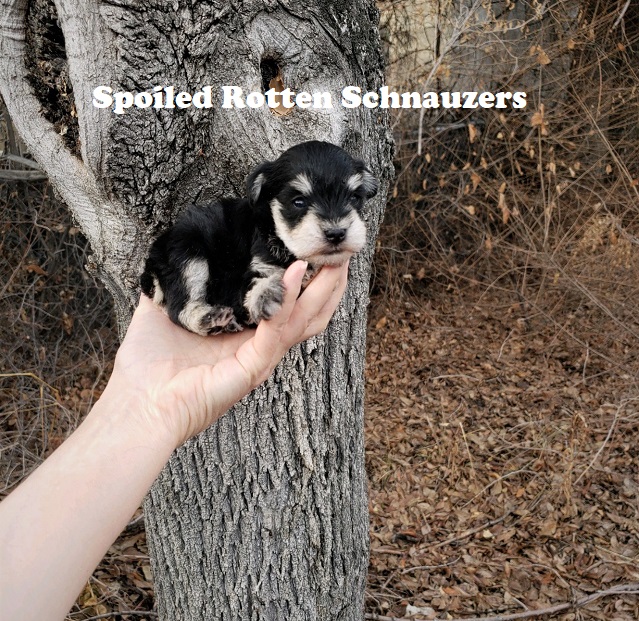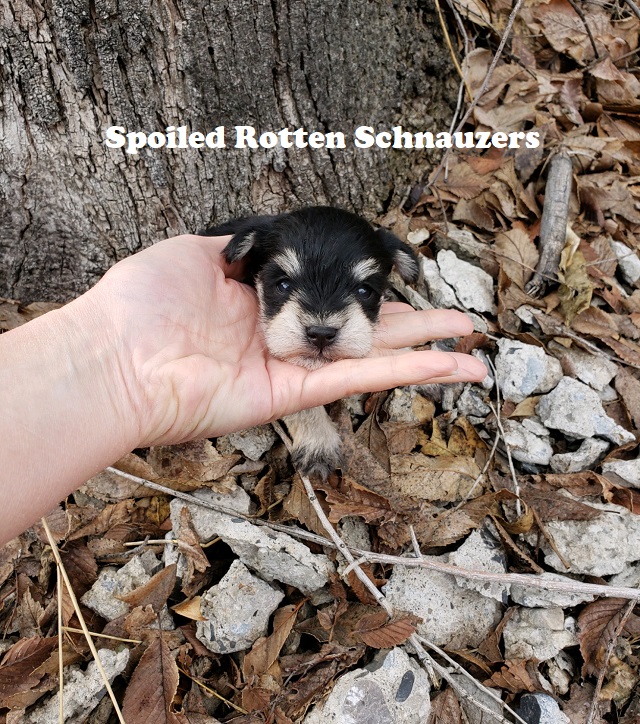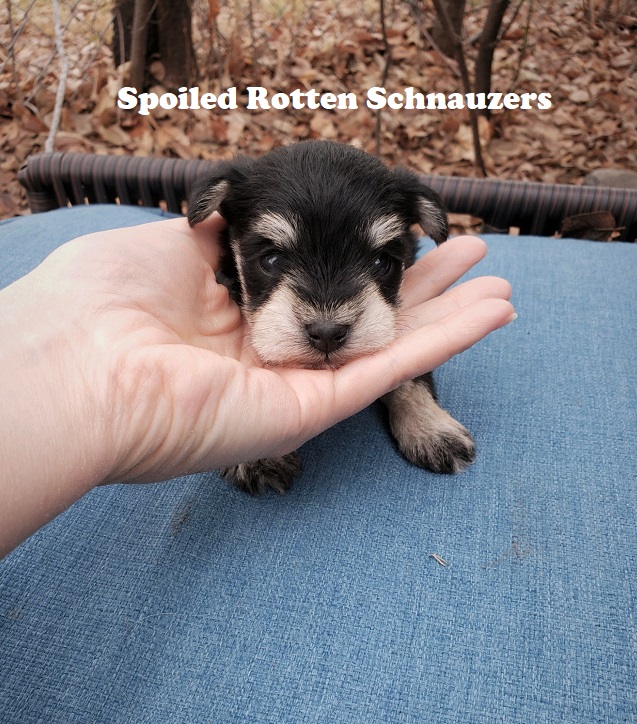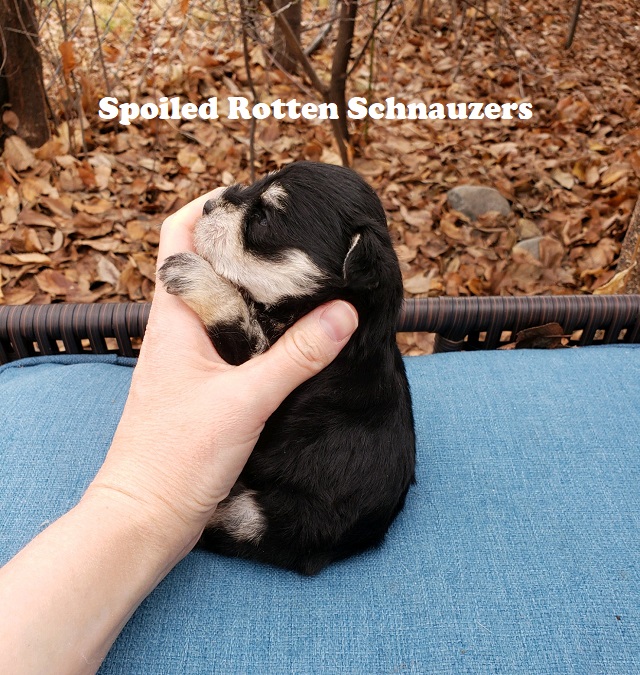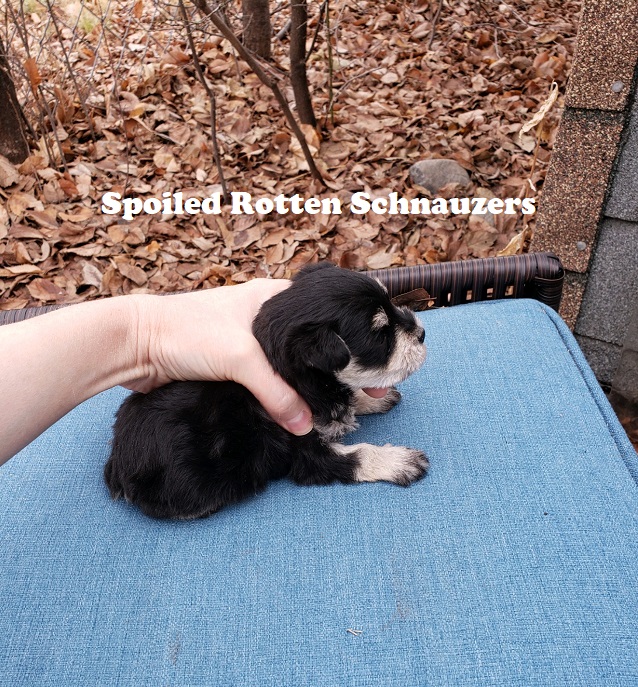 PAST PHANTOM BLACK & SILVER PUPPIES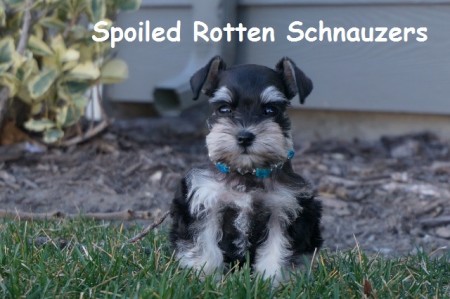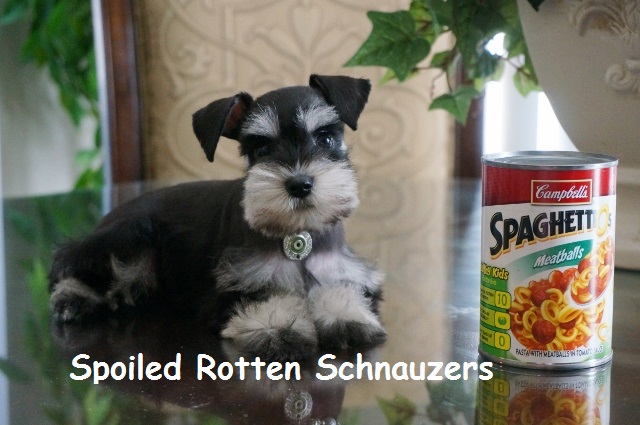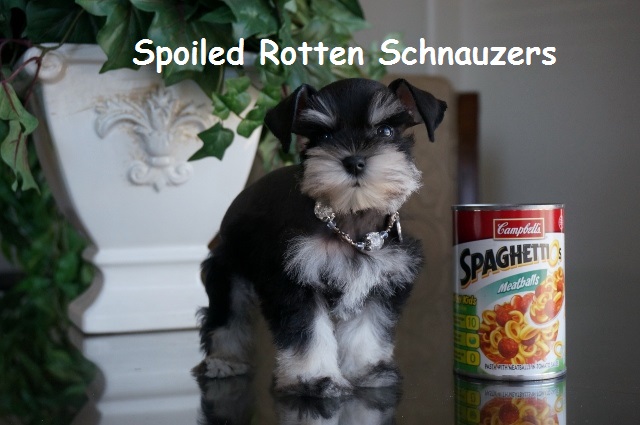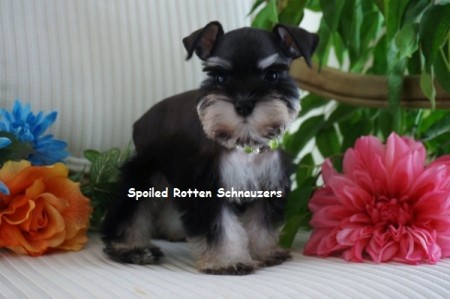 .

HERE ARE SOME OF OUR PHANTOM BLACK & SILVER ADULTS WE HAVE KEPT FROM THIS BLOODLINE…..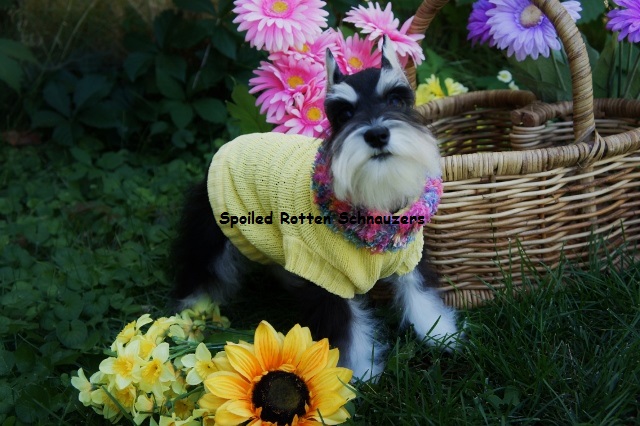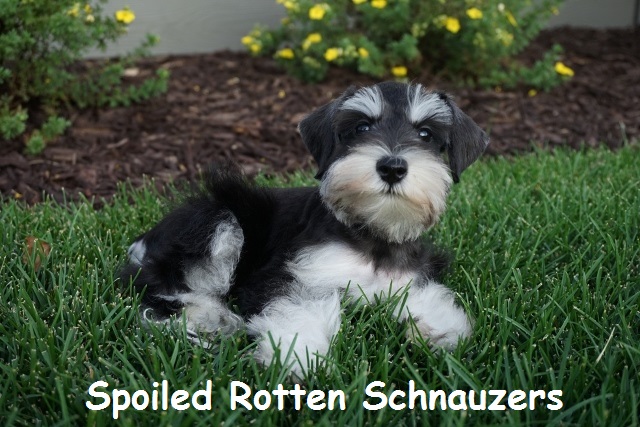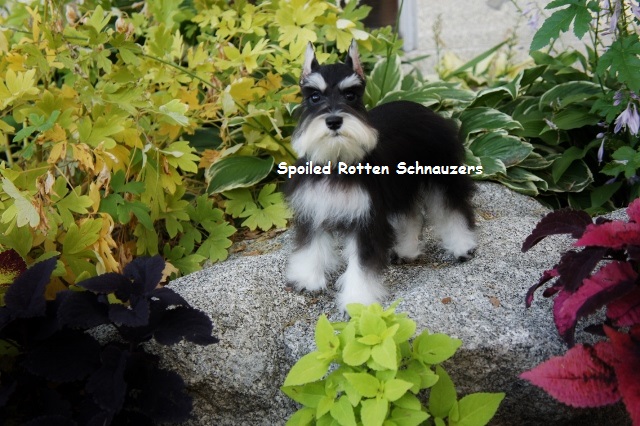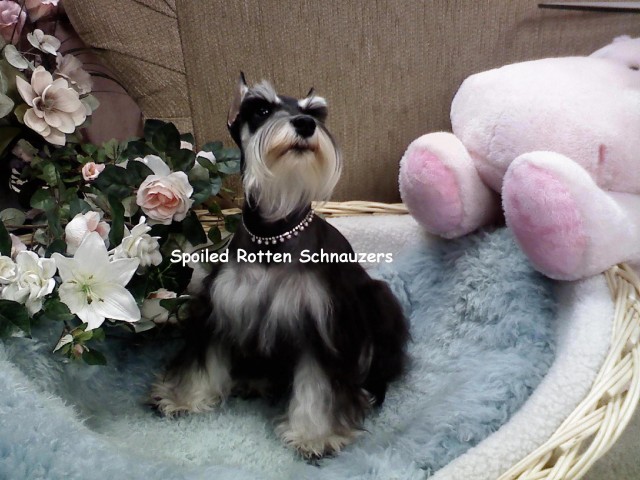 .
.
What Is Included in the Price?
Guaranteed against Life-Threatening Genetic Disorders! Vet Checked, Dewclaws Removed & Tail Docked, Professional Groomed, Current on all dewormings, Current on All Puppy Vaccines, Health Guarantee (up-to 5 years!), All of our toy and teacup schnauzer puppies are started on Excellent Potty Training Habits at a Young Age to make Finishing Training Easier. Peace of Mind knowing that your toy and teacup schnauzer puppy has been raised INSIDE our home and treated as part of the family which WILL show AS PROOF in their health, temperament personality training and overall socialization. Our schnauzer puppies are very comfortable in a home setting with day-to-day activities, noises, traffic and family routines.
.
.