White Schnauzers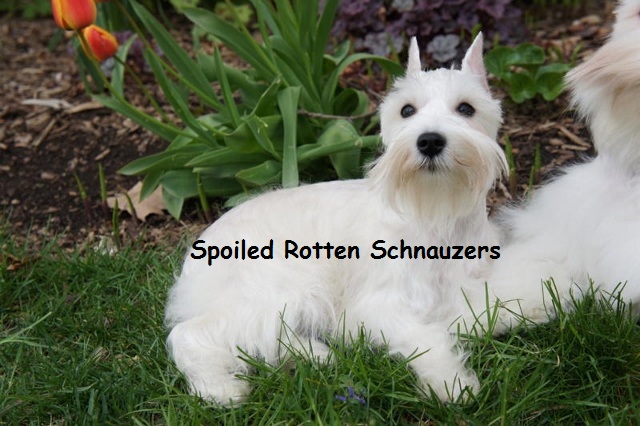 Newborn White – 10 Week Old White
(they are born solid white. They have black eyes, black nose and black pads.)
.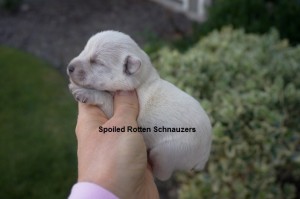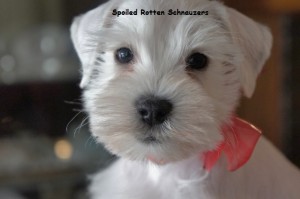 Can You Register White Schnauzers with AKC?
Yes, of course. White Schnauzers are purebreds.
Their Registration Color Code is: 199 and you do need to send photos to AKC when you register. Contact AKC directly for more info.
What Are White Schnauzers?
White Schnauzers are born solid white.
They have a black nose, black pads and black eyes.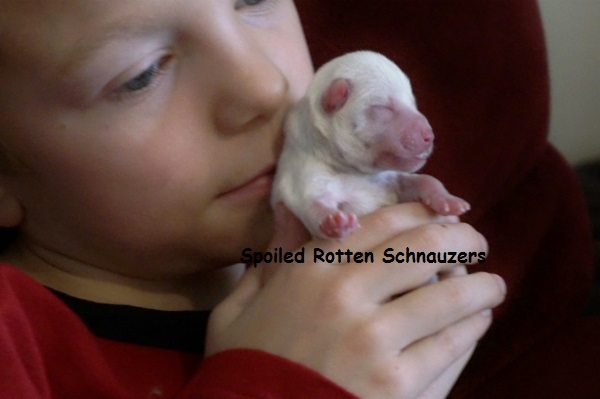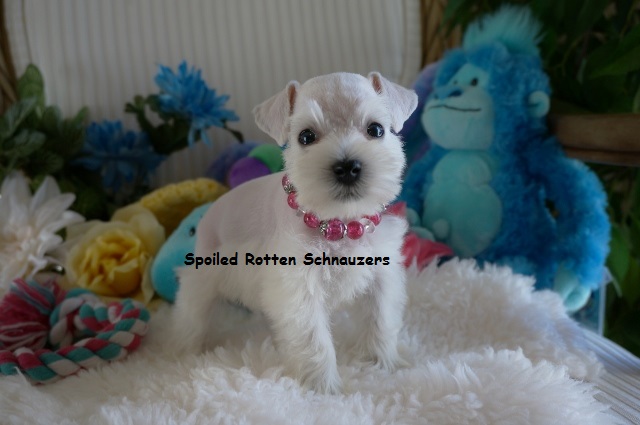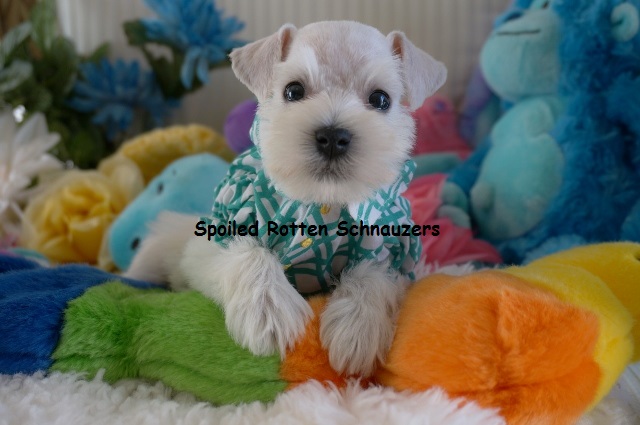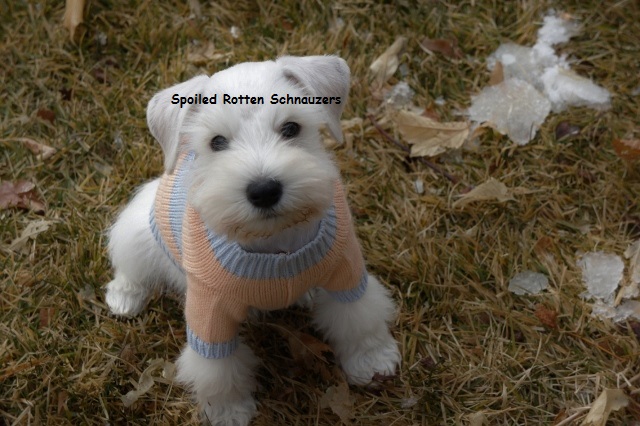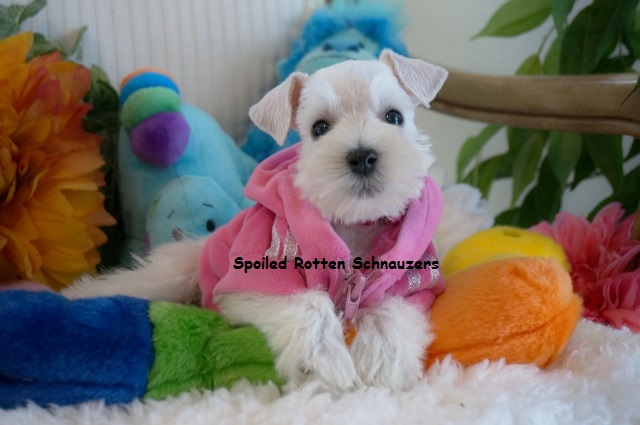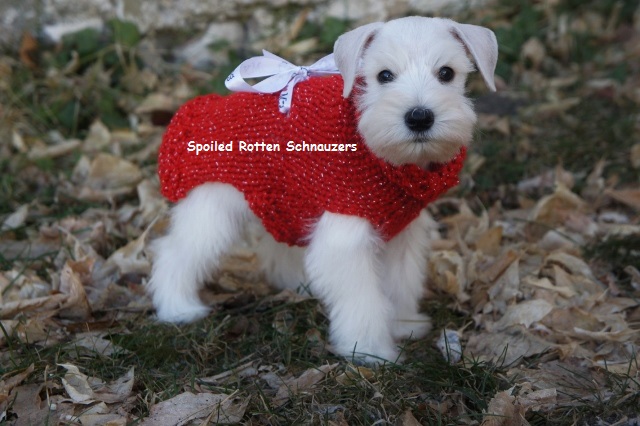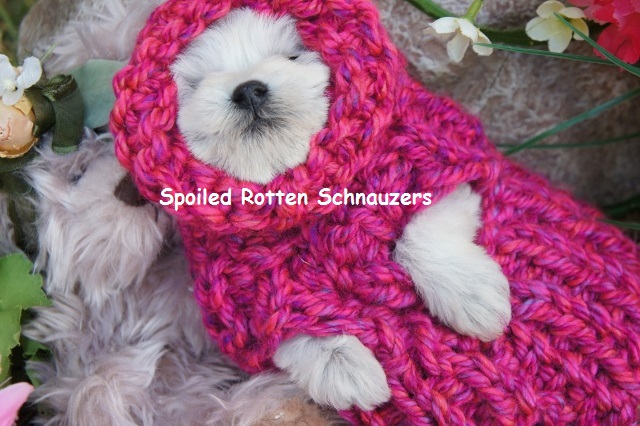 Video of a White Schnauzer Puppy

Customized Food for YOUR Specific Breed

INSTRUCTIONS: All you do is create a FREE account on their website so you can tell their vet panel about your pet's bred, age, weight, gender, activity level etc… Based on what you tell them, you will receive a recommended customized nutrition plan developed by P.H.D's in Pet Nutrition catering to YOUR pets specific needs. They do NOT require you to buy anything which is cool. Check it out, to get started simply…
#1 – Go to their website
#2 – In the "MENU" click "PET PROFILE"
#3 – Create a FREE account and then tell their vet panel all about your pet! It's really neat and fun!
.


.