White Chocolate Schnauzers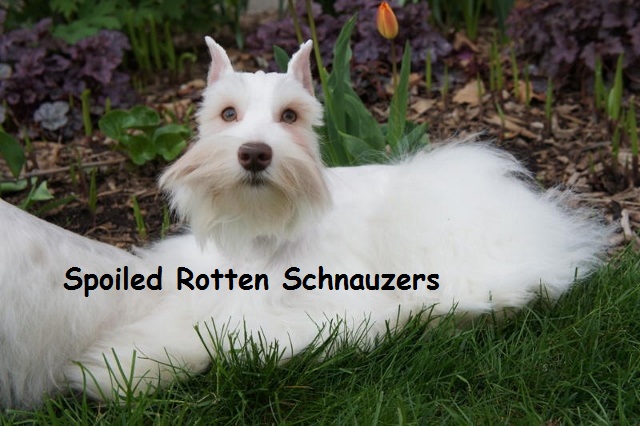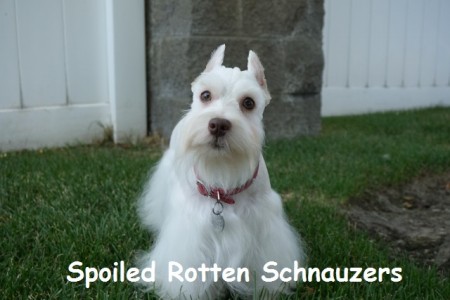 .
Can You Register White Chocolate Schnauzers with AKC?
Yes, of course. White Chocolates Schnauzers are purebreds.
Their Registration Color Code is: 199 and you do need to send pictures to AKC when you register. Contact AKC directly for more info.
What Are White Chocolate Schnauzers?
White Chocolate Schnauzers are born solid white it's acceptable for them to have a slight cream tone throughout their hair and even down their spine. Sometimes this cream color tone will lighten as they age and become white while other times they maintain a slight cream color throughout their entire life. Their skin tone is usually has a light pinkish hue. They have brown OR green eyes, chocolate pads and a chocolate nose.
.
Video of Newborn White Chocolate Schnauzer Babies!
.
Photos of White Chocolate Schnauzer Puppies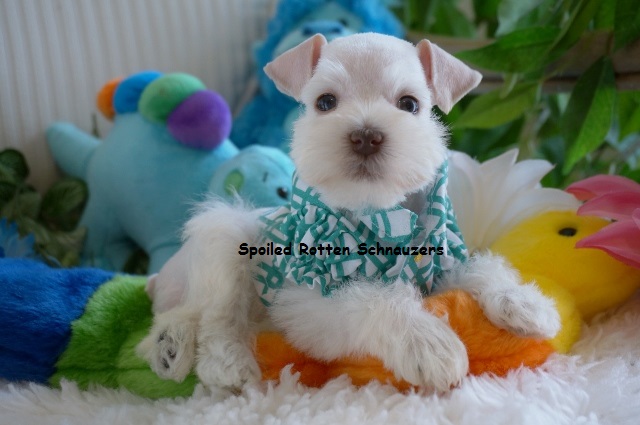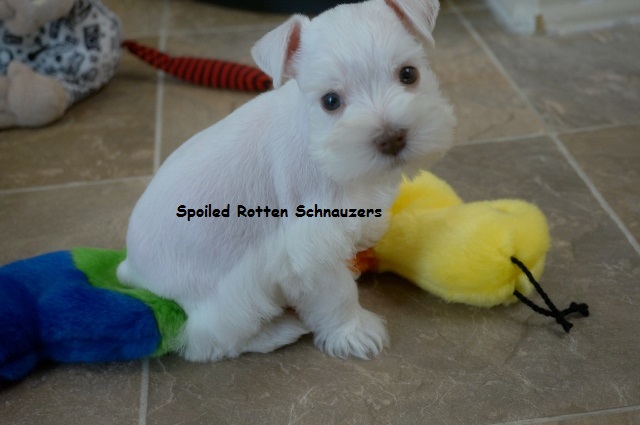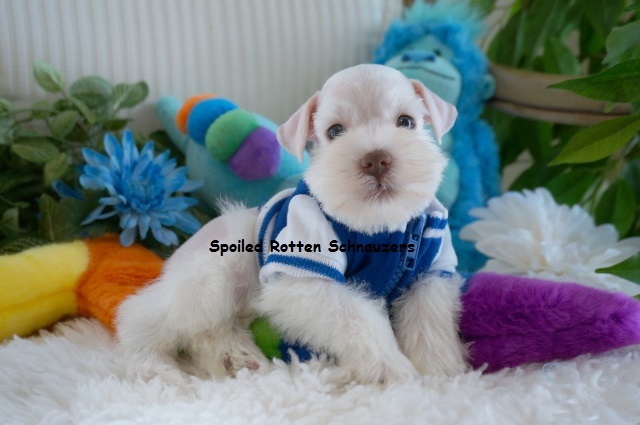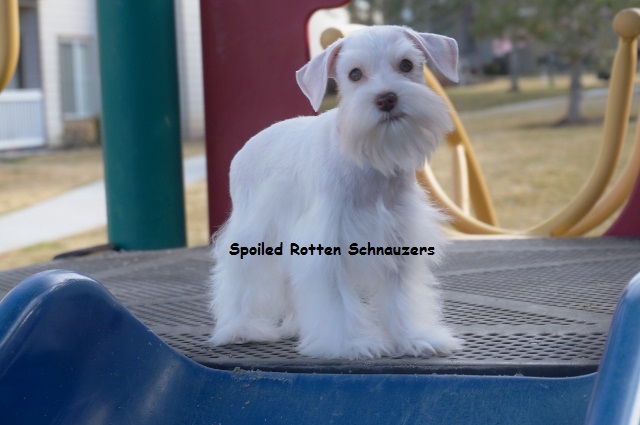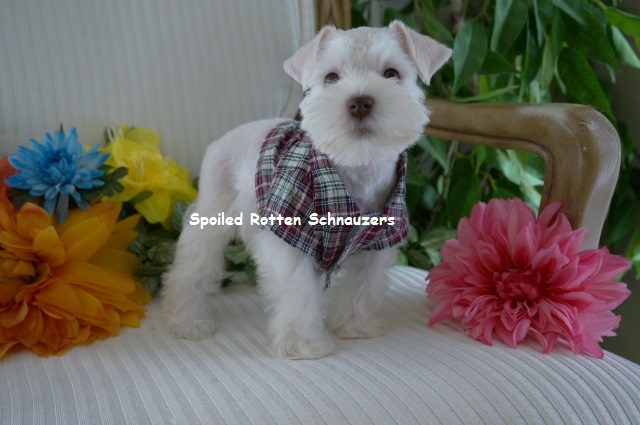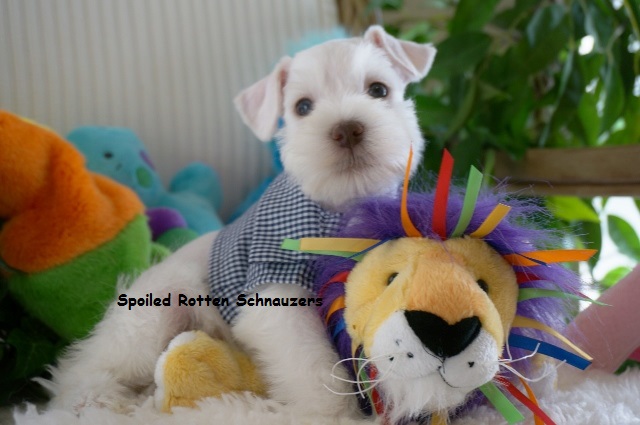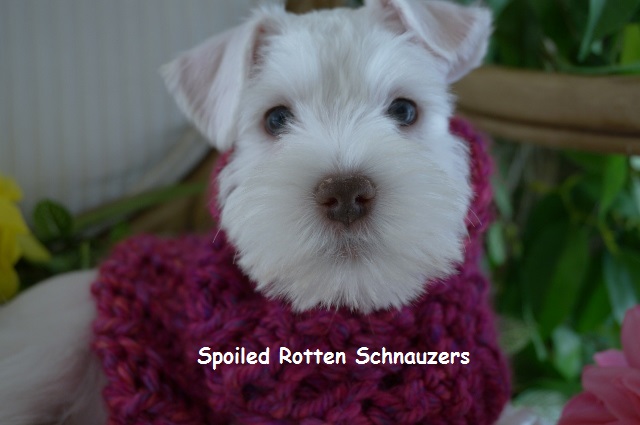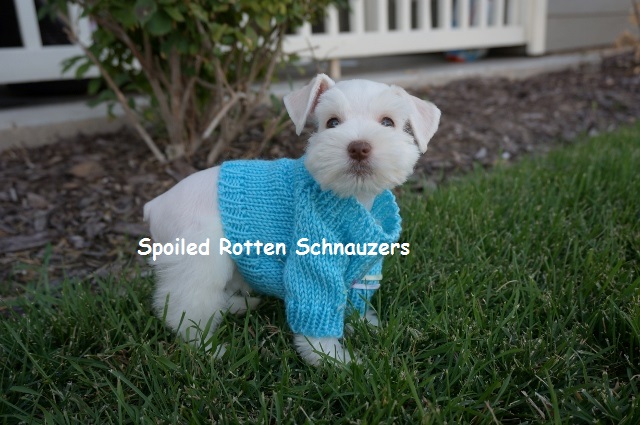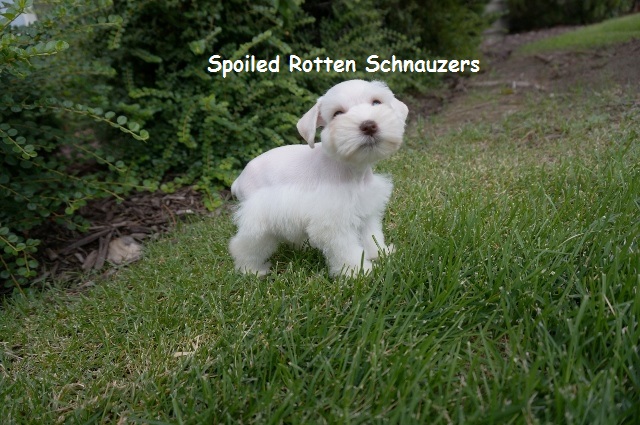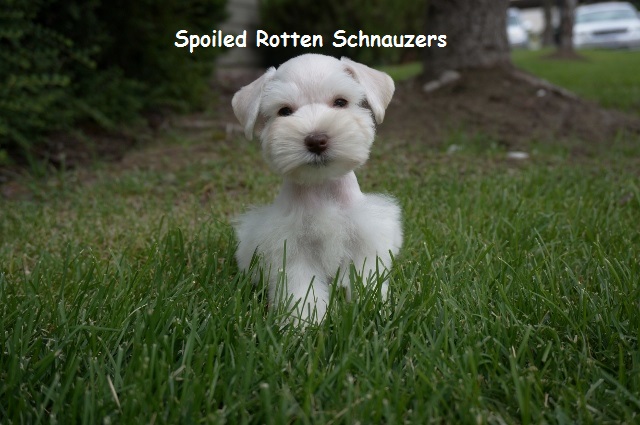 .