White Chocolate Schnauzers

Wbite Chocolate Schnauzers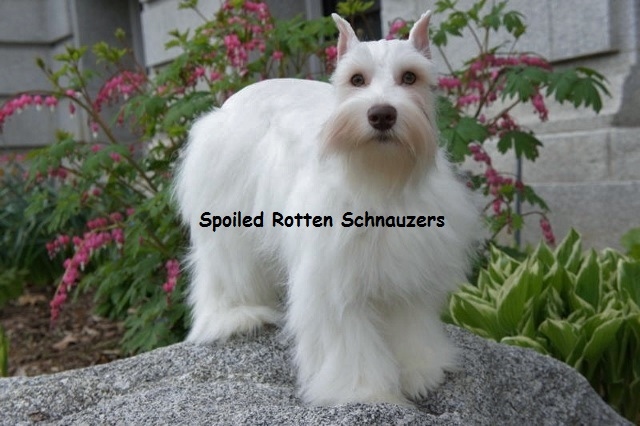 Question: Can You Register White Chocolate Schnauzers with AKC?
Answer: Yes, of course. White Chocolates Schnauzers are purebreds.Their Registration Color Code is: 199 ~ you do  need to send pictures to AKC when you register.
Question: What Are White Chocolate Schnauzers?
Answer: White Chocolate Schnauzers are born solid white it's acceptable for them to have a slight cream tone throughout their hair and even down their spine. Sometimes this cream color tone will lighten as they age and become  white while other times they maintain a slight cream color throughout their entire life. Their skin tone is usually has a light pinkish hue. They have brown OR green eyes, chocolate pads and a chocolate nose.
Question: Traditional White (vs) White Chocolates?
Answer: Even though they both have white hair, when you put them side by side they actually look quite a bit different. The traditional whites have black eyes, black nose, black pads and their skin has a darker hue to it. Where they white chocolates have brown or green eyes, brown nose, brown pads and a pink hue to their skin. Here is a photo of a traditional white laying next to a white chocolate so you can visually compare.
Newborn White Chocolate Schnauzer Puppies. 
You have to wait a few days before the chocolate color will come in on their nose and pads but see how pink their skin-tone is. This white chocolate schnauzer puppy has no cream tone within it's hair, however, that may or may not change as it gets older.
2 week old White Chocolate Schnauzer Puppies
.
Photos of White Chocolate Schnauzers at Various Ages…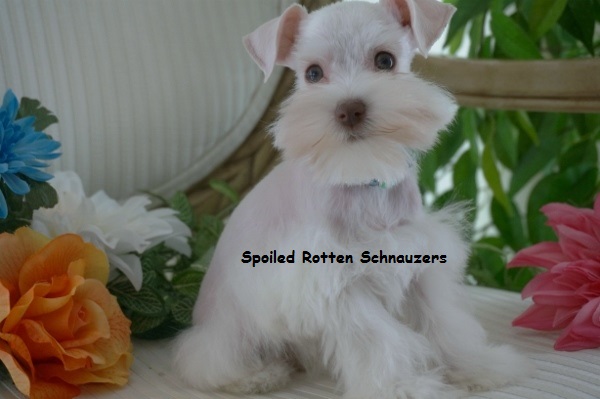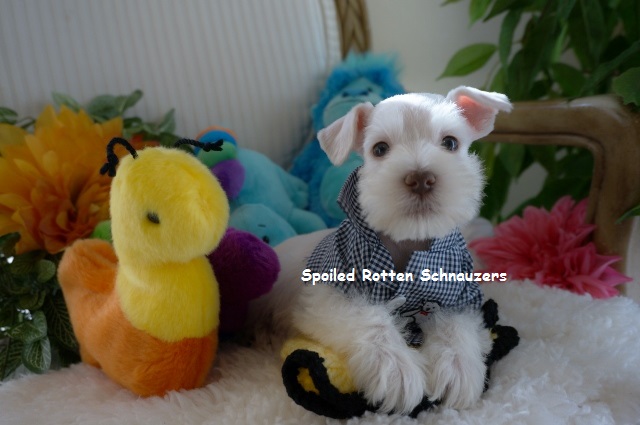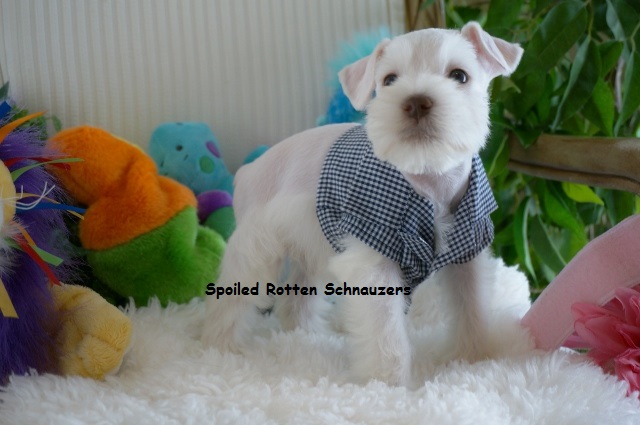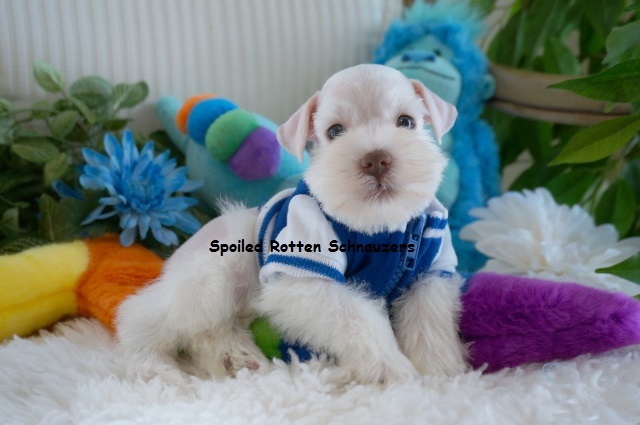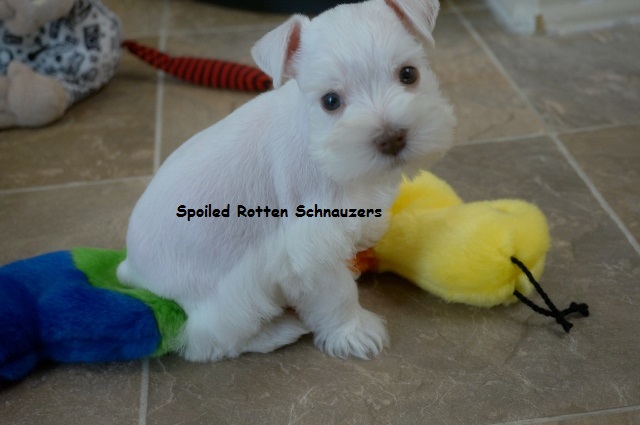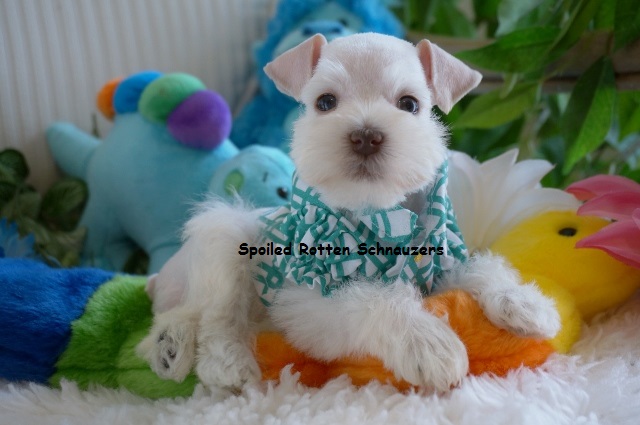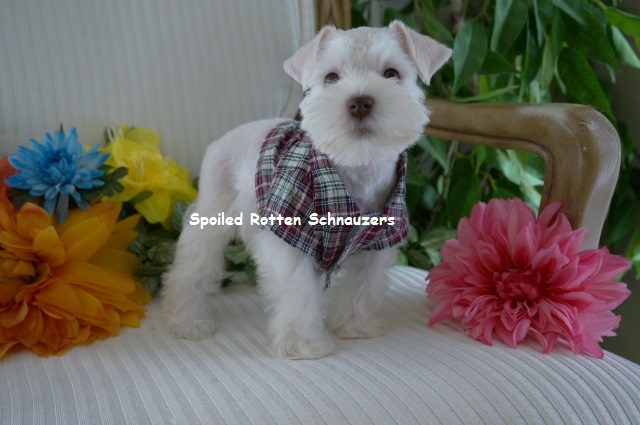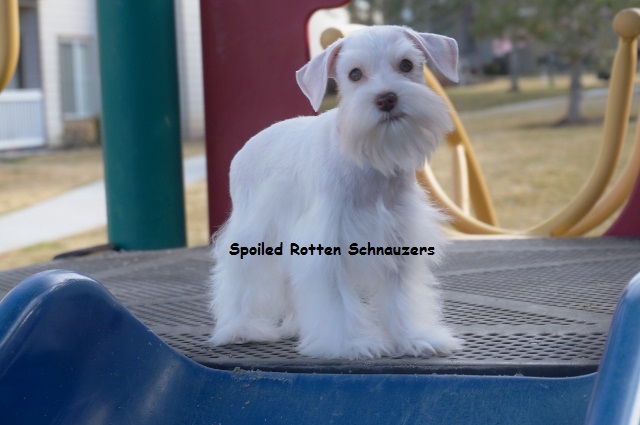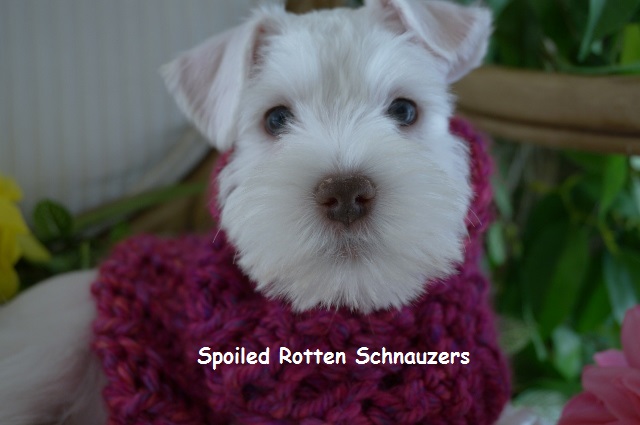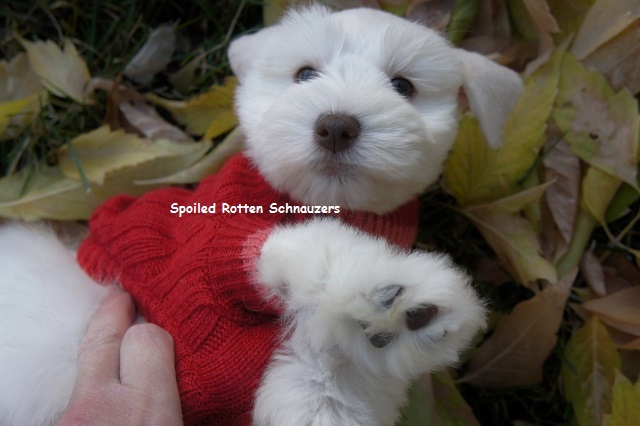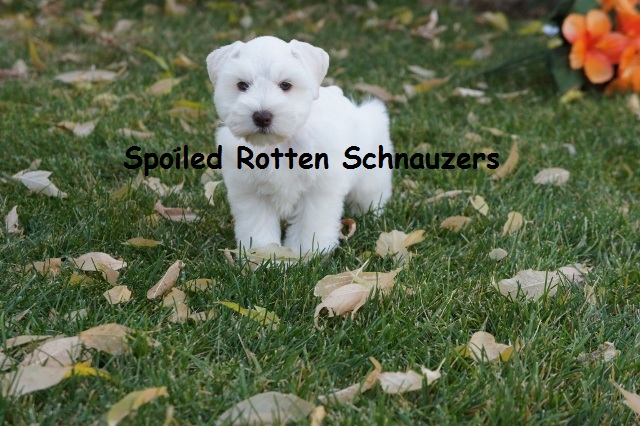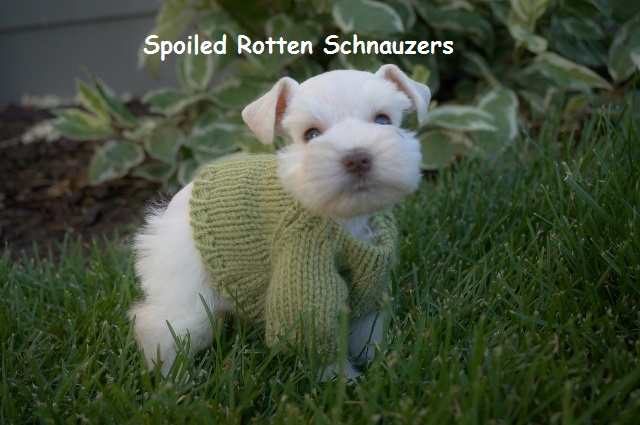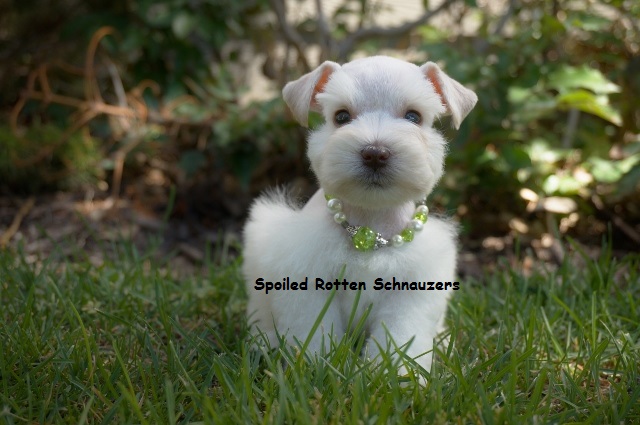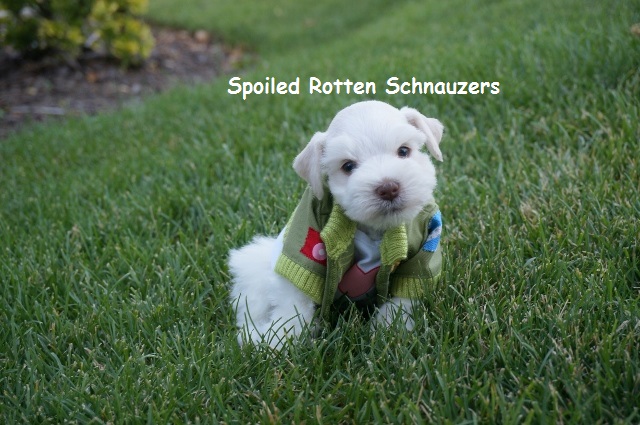 Spoiled Rotten Schnauzers
801-623-8555
Toy and TeaCup Schnauzer Colors