White Chocolate vs White Schnauzers



White Schnauzer (right image) White Chocolate Schnauzer (left image)
White Schnauzer Pictures (vs) White Chocolate Schnauzer Pictures
Even though they both have white hair, as you can see in the images above when you put a white schnauzer side by side next to a white chocolate schnauzer they actually look quite a bit different. You can see from the white schnauzer picture they have black eyes, black nose, black pads and their skin has a darker hue to it. Where the white chocolate schnauzer picture shows them having brown or green eyes, brown nose, brown pads and a pink hue to their skin.
.
Difference in their Skin Tone
It's hard to show an example of the skin tone because their body is covered in hair. However, we will be using their ears to show you their skin-tone because when white schnauzers and white chocolate schnauzers are just born they are naked on their ears which makes it easy to see their skin-tone. The color you see on their ears is the color their entire skin-tone body will become. Take a look at the 2 comparison photos below to give you a visual idea.
Here are some side by side picture comparisons
White Schnauzer Puppies (right image) vs White Schnauzer Puppies (left image)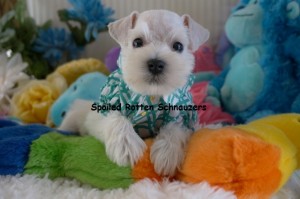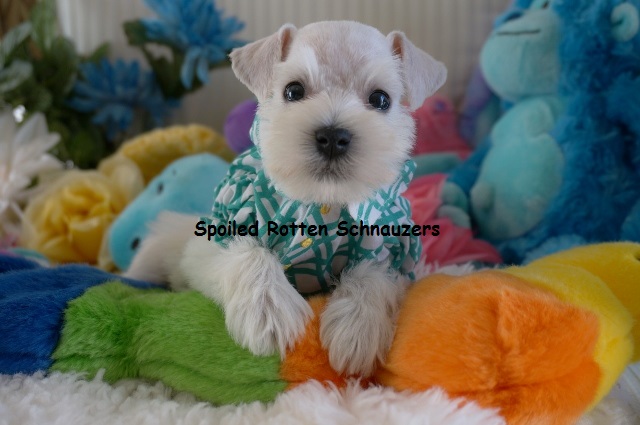 (vs)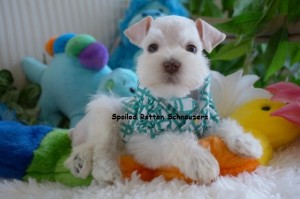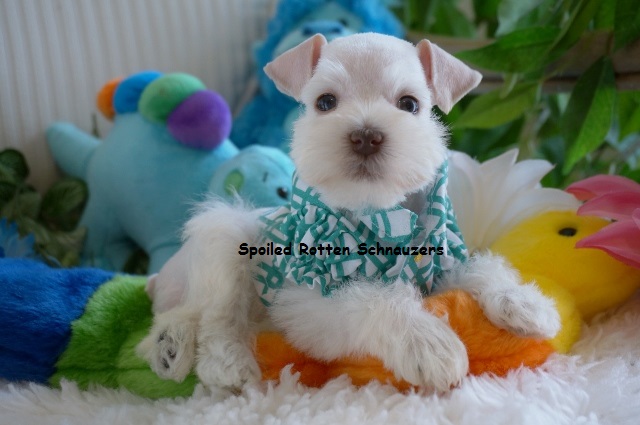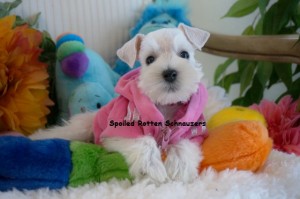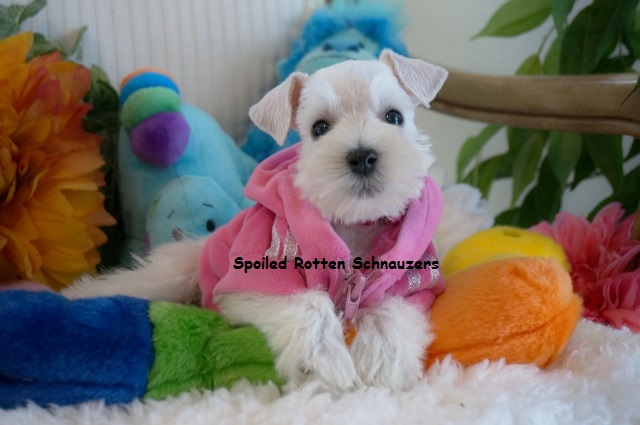 (vs)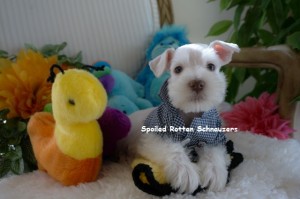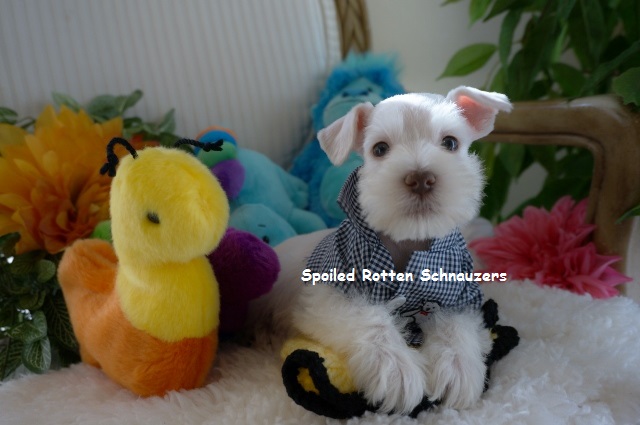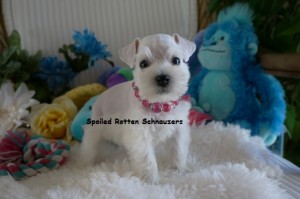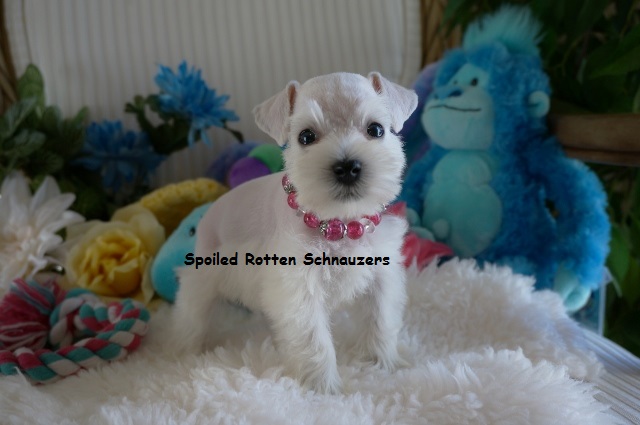 (vs)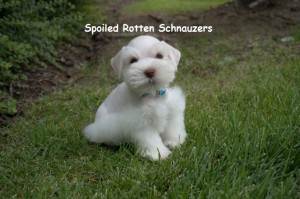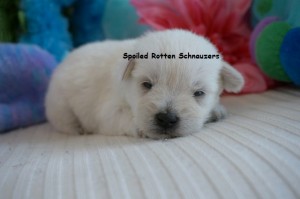 (vs)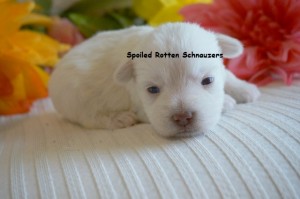 Customized Food for YOUR Specific Breed

INSTRUCTIONS: All you do is create a FREE account on their website so you can tell their vet panel about your pet's bred, age, weight, gender, activity level etc… Based on what you tell them, you will receive a recommended customized nutrition plan developed by P.H.D's in Pet Nutrition catering to YOUR pets specific needs. They do NOT require you to buy anything which is cool. Check it out, to get started simply…
#1 – Go to their website
#2 – In the "MENU" click "PET PROFILE"
#3 – Create a FREE account and then tell their vet panel all about your pet! It's really neat and fun!
.


.