Salt and Pepper Schnauzers (Silver Schnauzers)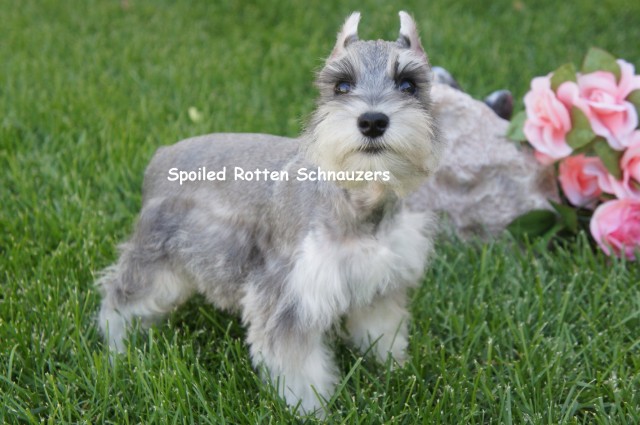 CONFUSING COLOR AT FIRST
For those who aren't familiar with salt and pepper schnauzers, let me help you out. Salt and pepper schnauzers come in a variety of shades. Below is a video of 4 salt and pepper puppies. YES ALL 4 OF THE PUPPIES IN THIS VIDEO ARE SALT AND PEPPERS! See how different they are. They ranges from dark to light. This color changes drastically which is why it can be confusing at first!!! The light or dark brown paper bag color they are as a newborn will grow out and be replaced with silver hair!
.
DARK SALT & PEPPER VS LIGHT SALT AND PEPPER
Here is video of 2 extreme salt and peppers. One of the puppies is a very dark salt and pepper (who will be a dark silver) where the other puppy is the lightest shade of salt and pepper you can find which is called a platinum silver. (platinum silvers are so light they look almost like a silvery white as adults) And then of course there are a lot of different shades of silver in-between these 2 extreme shades.
.
EXAMPLE OF A DARK SALT AND PEPPER ADULT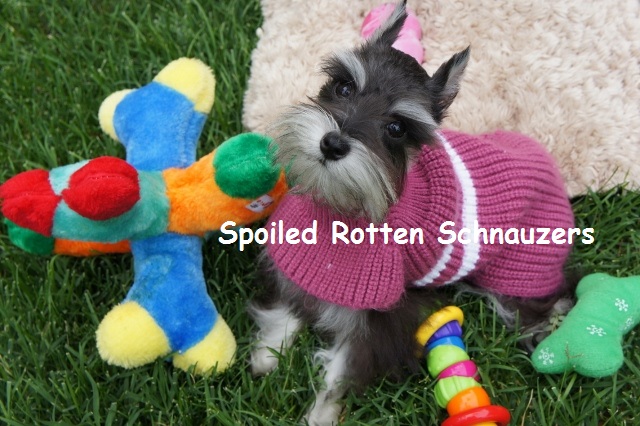 .
EXAMPLE OF THE LIGHTEST SHADE YOU CAN FIND OF A PLATINUM SILVER ADULT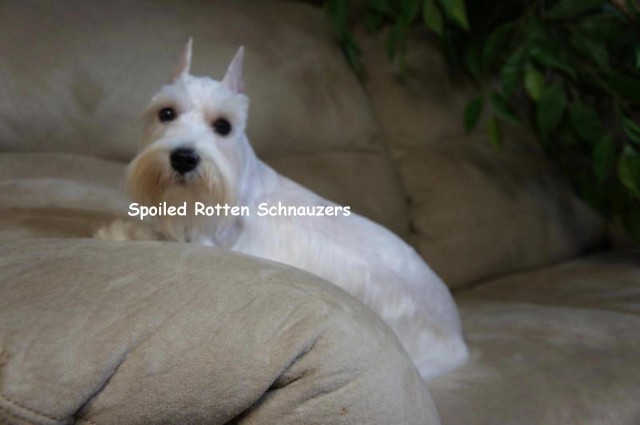 .
Can You Register Salt and Pepper Schnauzers with AKC?
Yes, of course. Salt and pepper schnauzers are purebred.
Their AKC Registration Color Code: 167 and you do NOT need to send pictures when you register them.
What are Salt and Pepper Schnauzers
Salt and pepper schnauzers are born with banded hairs and turn silver as adults. If you aren't familiar with "banded hairs" that just means that each piece of their hair has 3 shades of color on it instead of just one solid color. Salt and pepper schnauzers vary in their birth color. They can be born so dark they look like black & silver schnauzers. These are called "Dark Salt & Peppers" and they usually turn into like a dark charcoal grey as adults. Yet on the other end of the spectrum you have salt and peppers that are born so light they almost appear white as adults. These are often referred to as "platinum silvers schnauzers."
Are Salt and Pepper Schnauzers and Silver Schnauzers the Same?
Yes, absolutely. the phrase silver schnauzer is just a nickname for a salt and pepper schnauzer because all salt and pepper schnauzers will turn silver/ gray.
.
NEWBORN Salt & Pepper puppies start out as the color of a brown paper bag….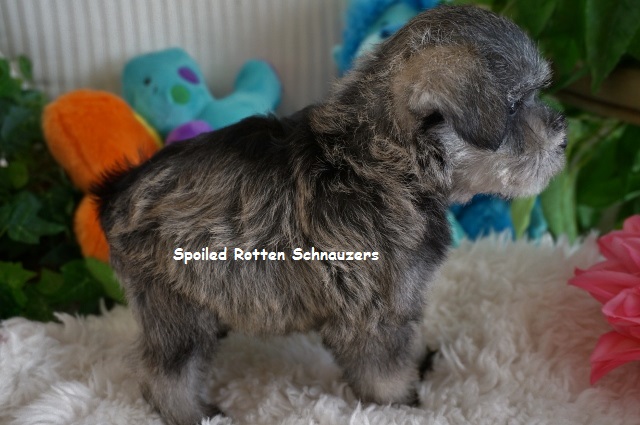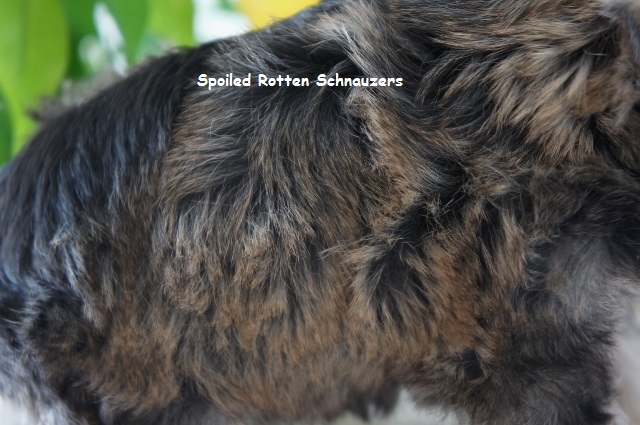 Then when you shave them, you can see all that new silver hair growing in and completely replacing the brown hair. (some dark, others light)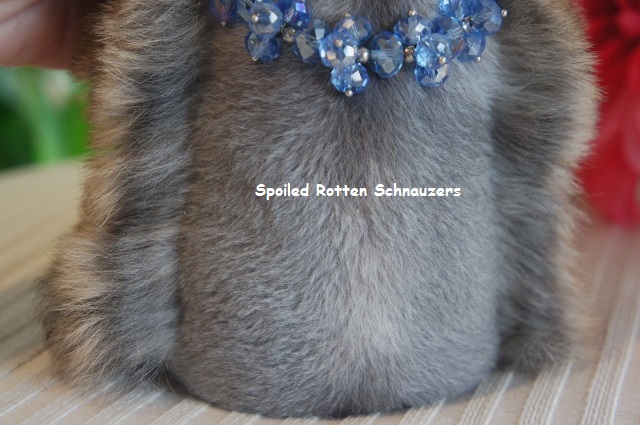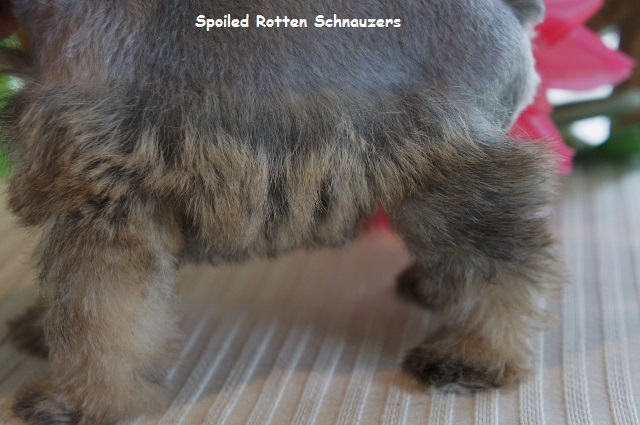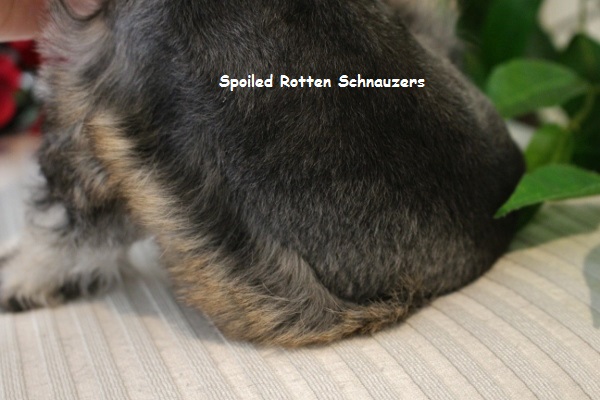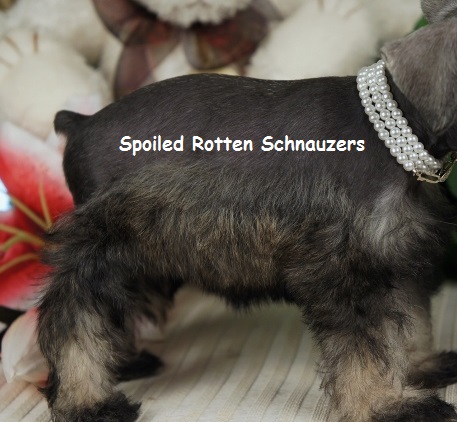 .
Video of PAST Salt and Pepper Schnauzer Puppies…





LILLYBETH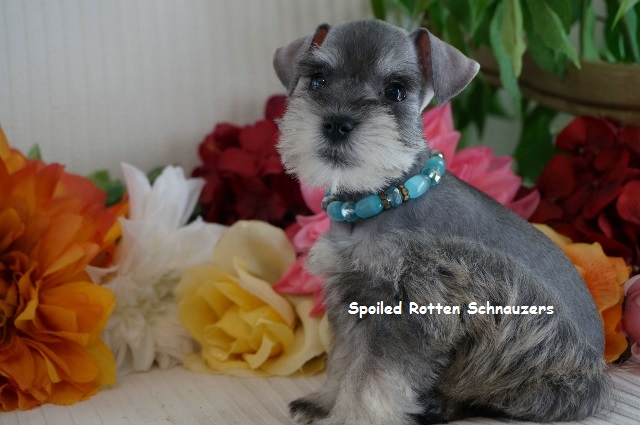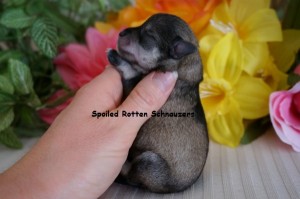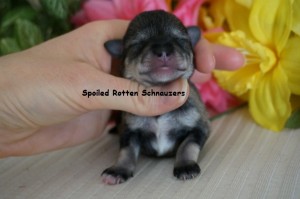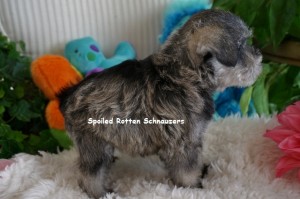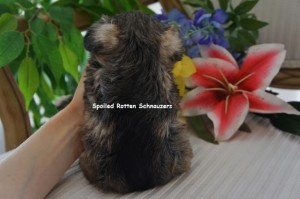 KIA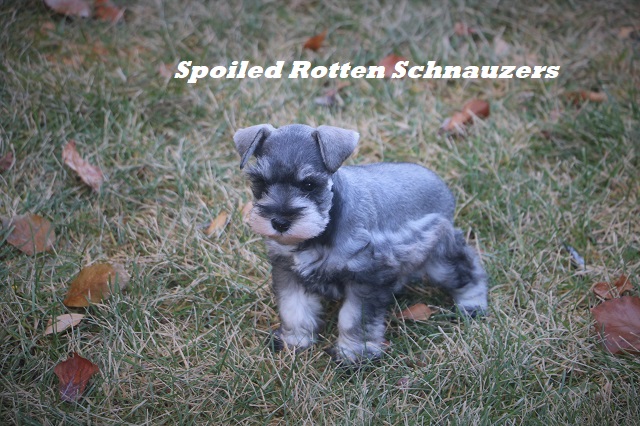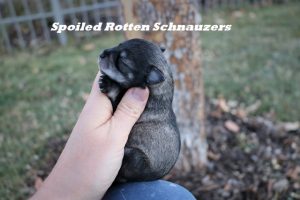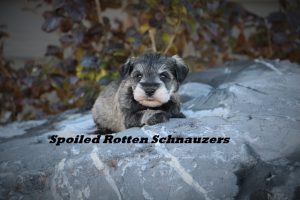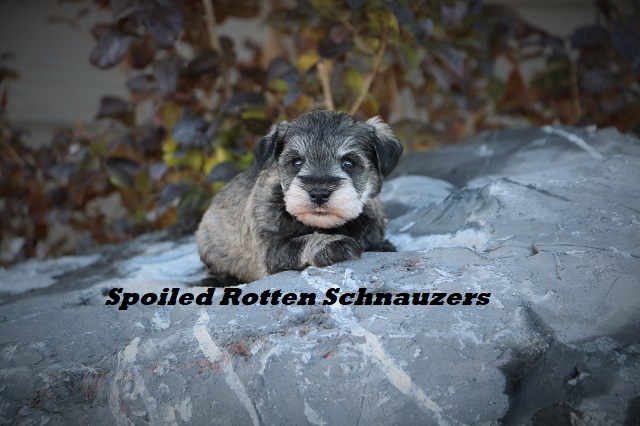 Mondelaz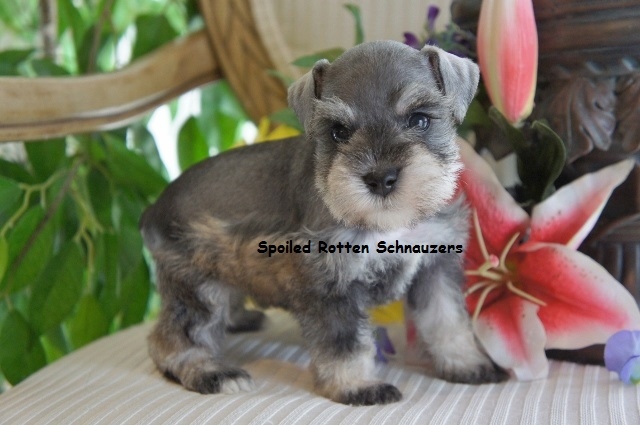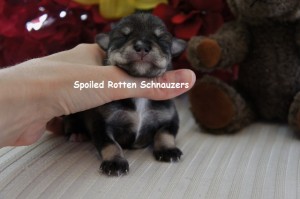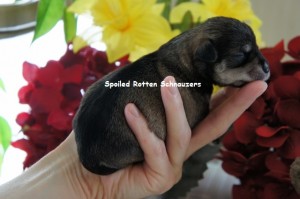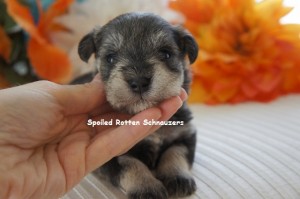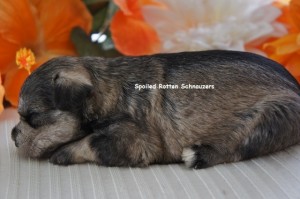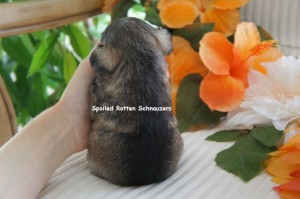 Seraphina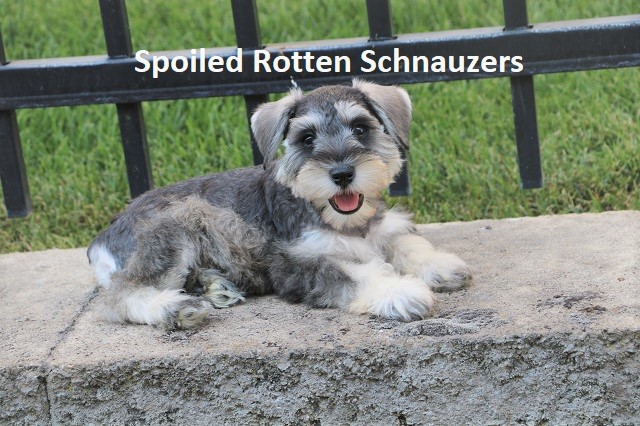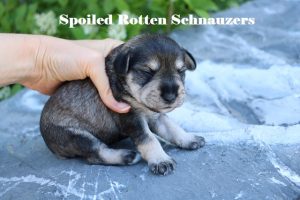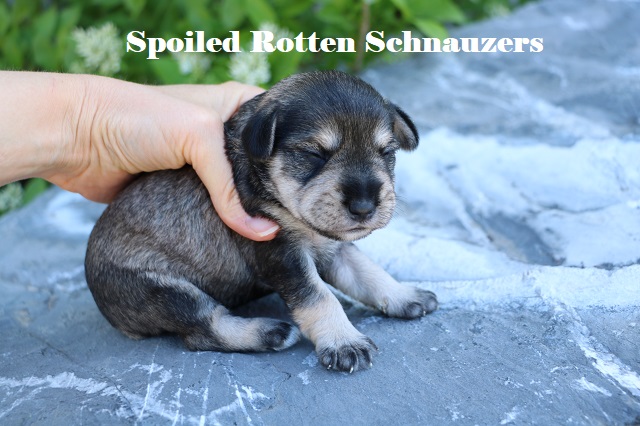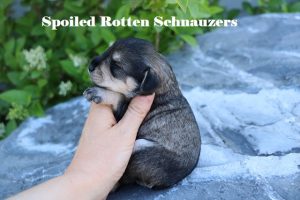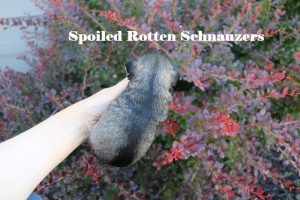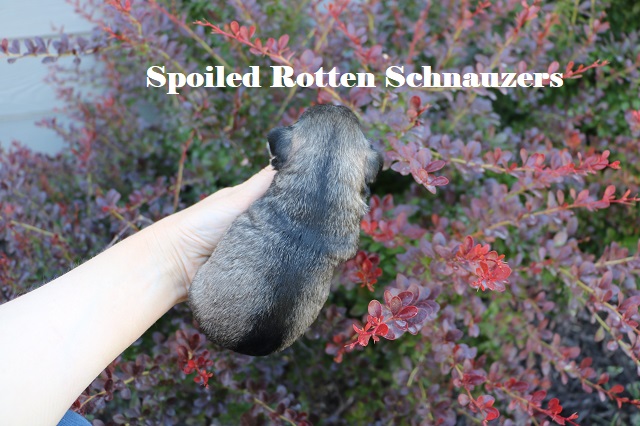 Naila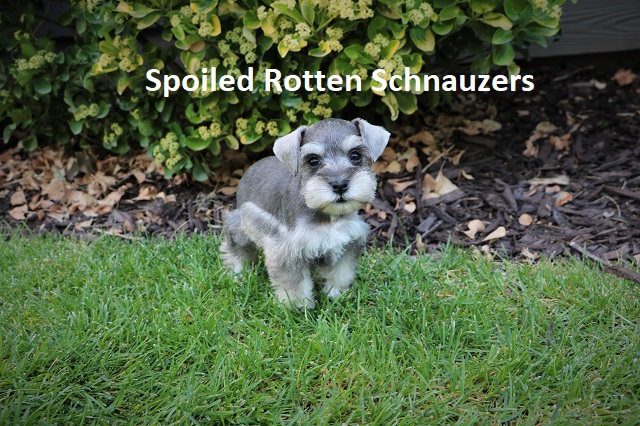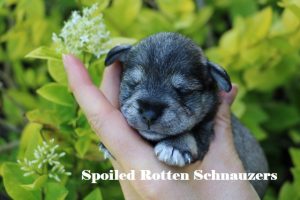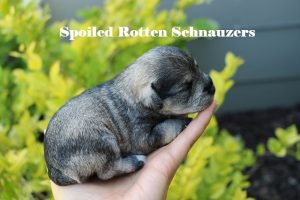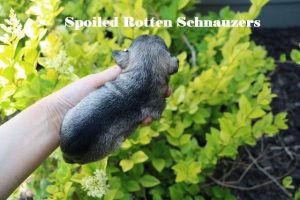 .

Raine is the lightest shade of salt and pepper you can get. It's almost a shimmery white silver. It's called "platinum silver" but look how dark she was as a newborn. Pretty incredible how these salt and peppers transform.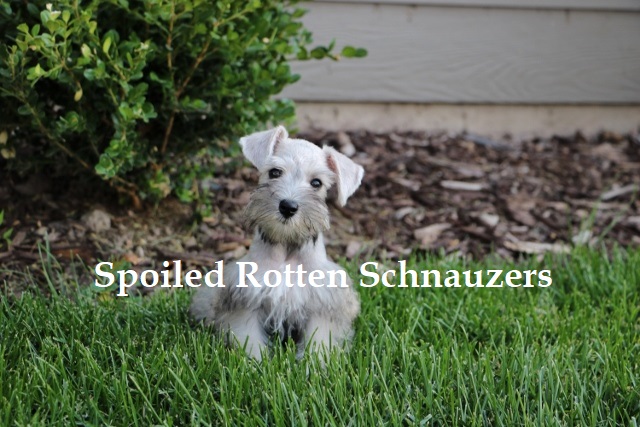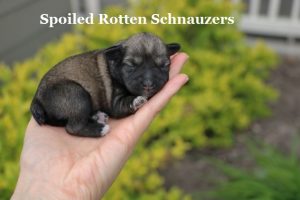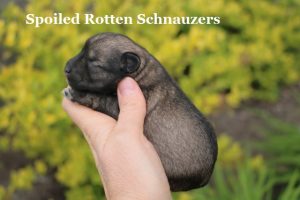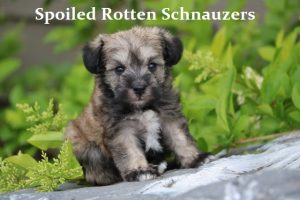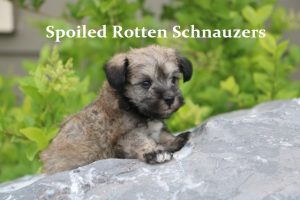 Tito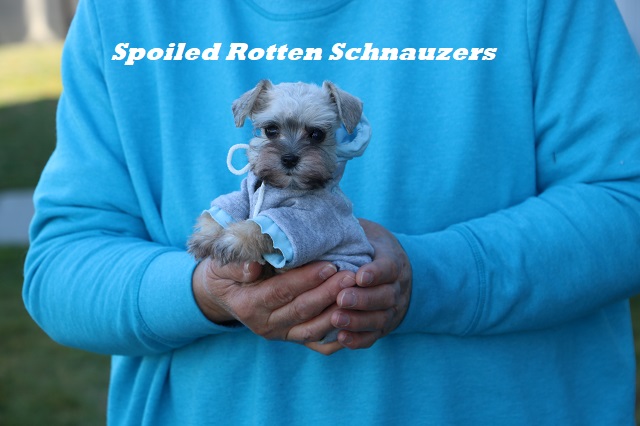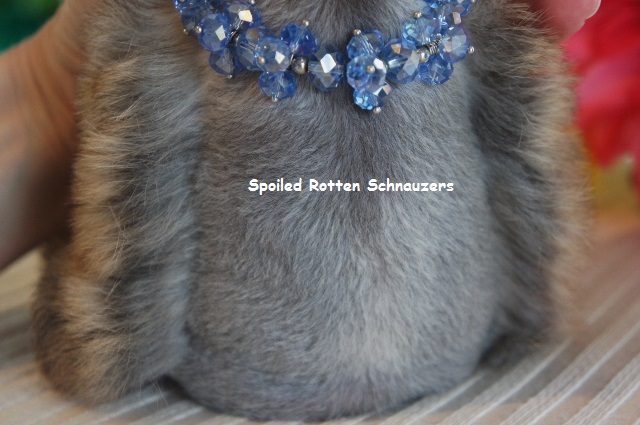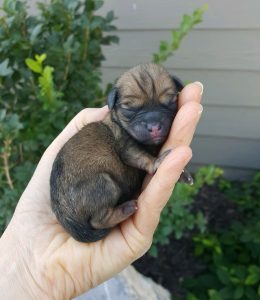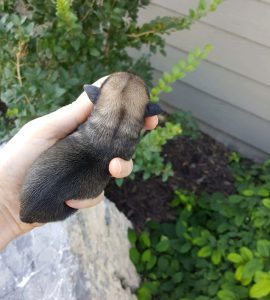 PALIAVA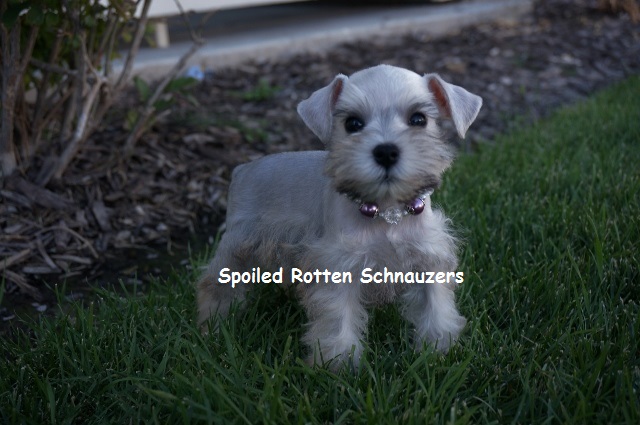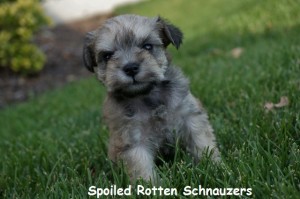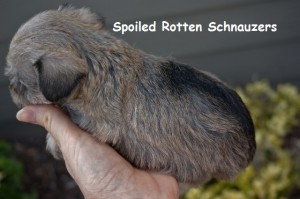 Atlee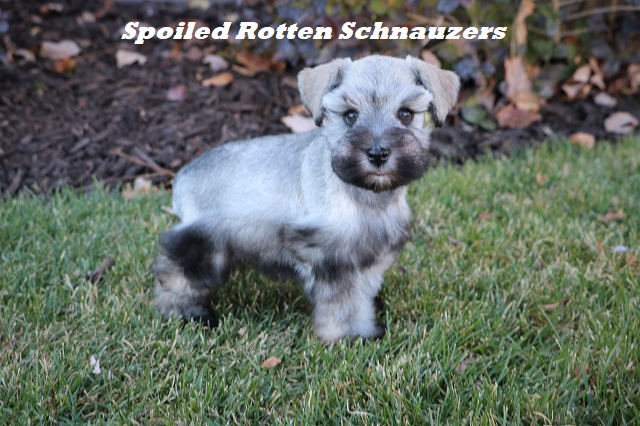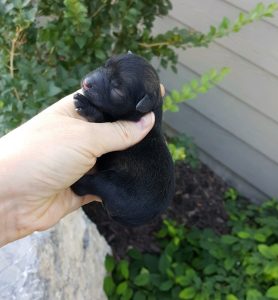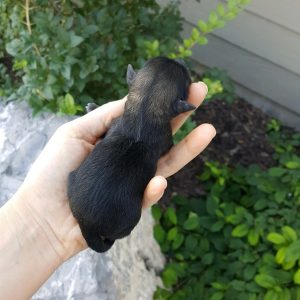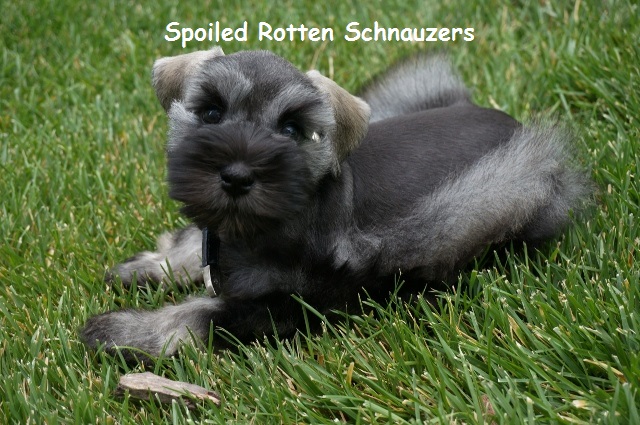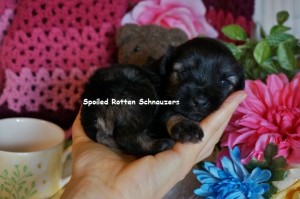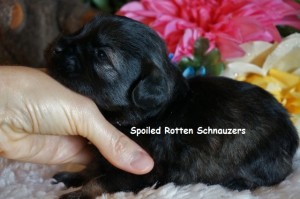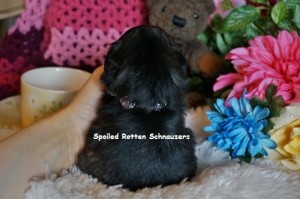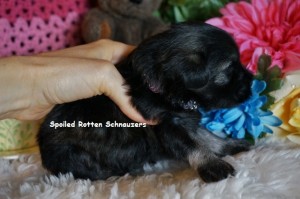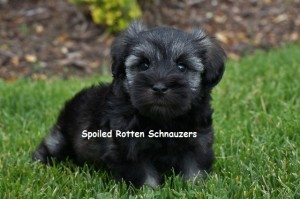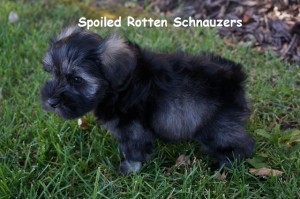 MORE PAST SILVER PUPPIES!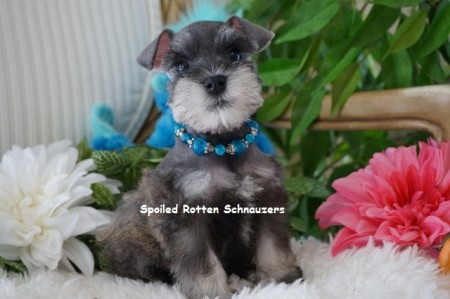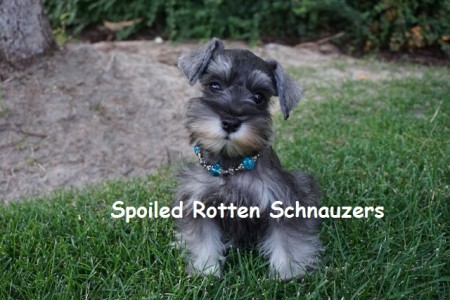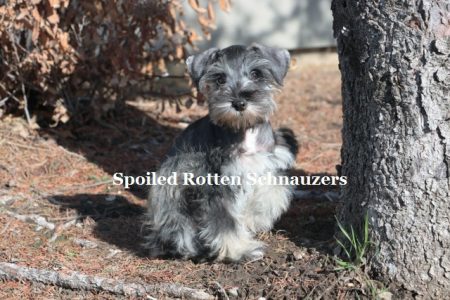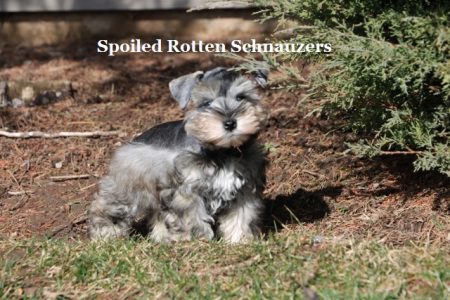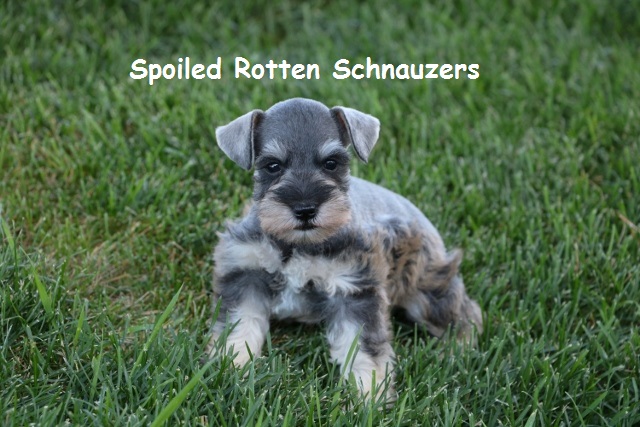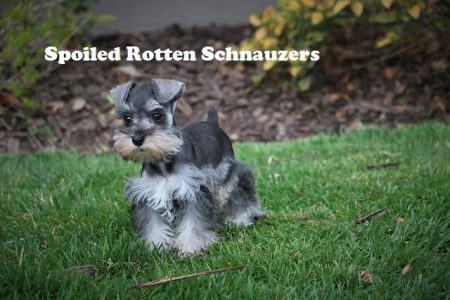 .