Platinum Silver Schnauzers

.
.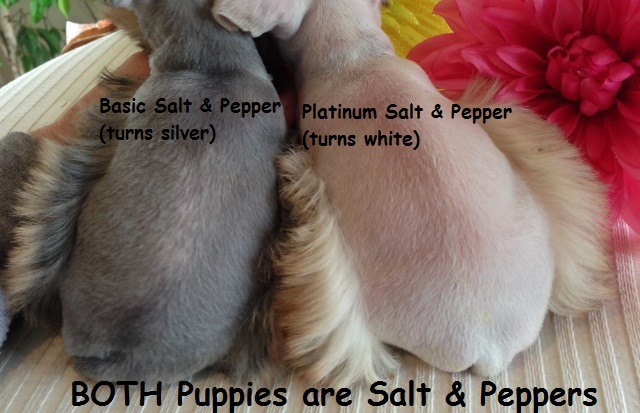 .
This Salt & Pepper Newborn Puppy turning Silver………..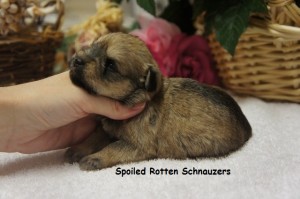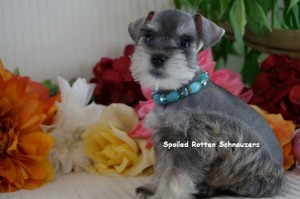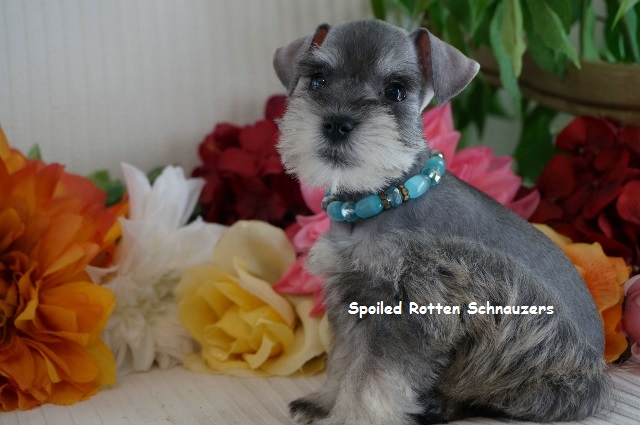 While this Salt and Pepper Newborn Pup turning Platinum….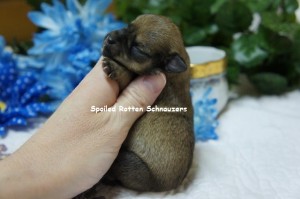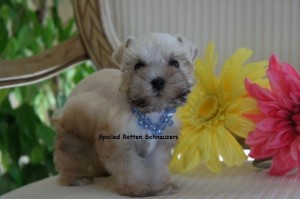 Question: Can You Register Platinum Silver Schnauzers with AKC?
Yes, of course. A platinum silver is a salt and pepper schnauzer.
The AKC Registration Color Code is: 167 and you do not need to send pictures to AKC when you register.
What Are Platinum Silver Schnauzers?
Platinum silver schnauzers are the lightest shade of salt and pepper schnauzers you can find. For those that aren't familiar with salt and pepper schnauzers they have many variations to their shade. They can be born so dark you can mistake them for black and silver schnauzers at birth, but yet on the other hand, they can also be born so light they turn almost white. The lightest version of a salt and pepper schnauzer is called a "platinum silver." They usually are born with a black masks on their face and black hairs throughout their body. Their bodies are born the color of a light brown paper bag with banded hairs and each week as they age they get lighter and lighter until they look turn into an extremely light silver or even almost white as an adult. Because platinum silvers are salt and peppers they are born the color of a brown paper bag with banded hairs. Platinum Silvers have black eyes, black nose and black pads.
Video of 2 Platinum Silvers Running Around…
.
Adult Platinum Silvers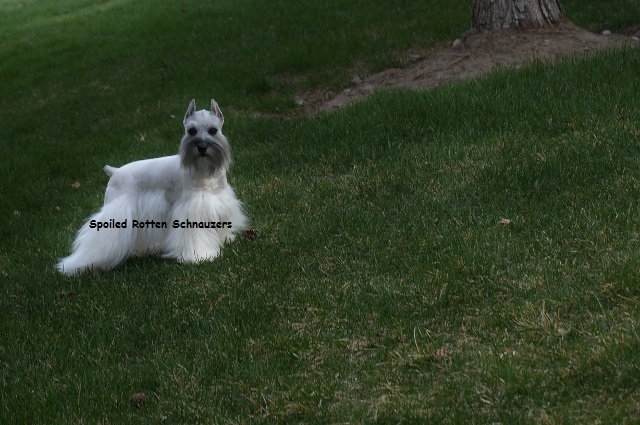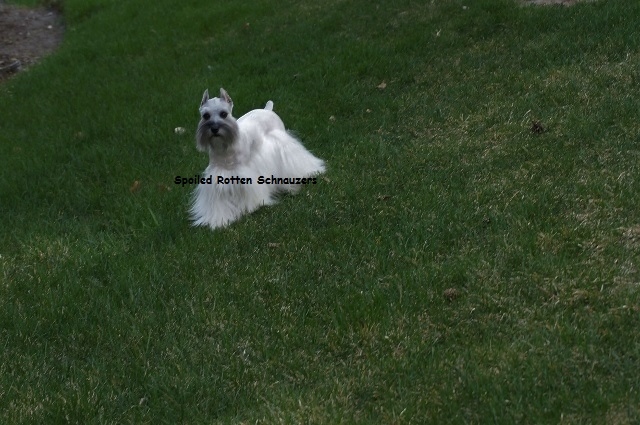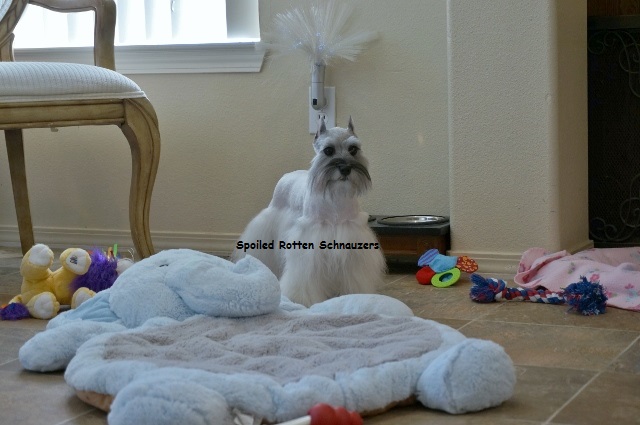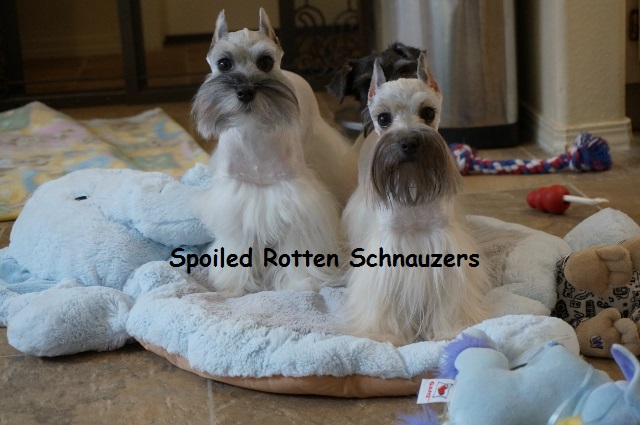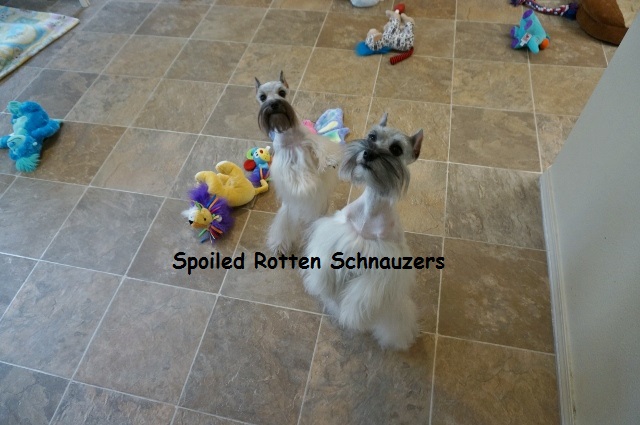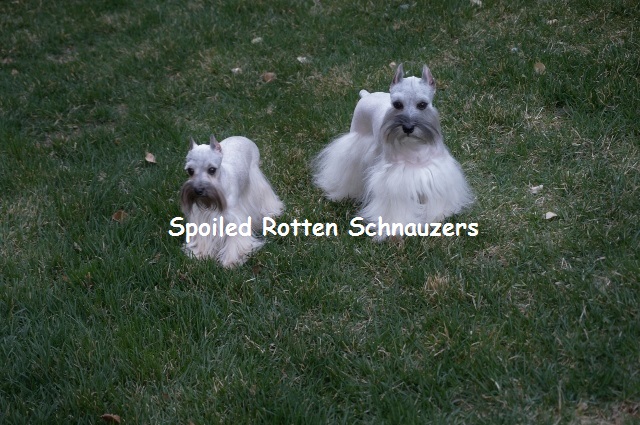 Customized Food for YOUR Specific Breed

INSTRUCTIONS: All you do is create a FREE account on their website so you can tell their vet panel about your pet's bred, age, weight, gender, activity level etc… Based on what you tell them, you will receive a recommended customized nutrition plan developed by P.H.D's in Pet Nutrition catering to YOUR pets specific needs. They do NOT require you to buy anything which is cool. Check it out, to get started simply…
#1 – Go to their website
#2 – In the "MENU" click "PET PROFILE"
#3 – Create a FREE account and then tell their vet panel all about your pet! It's really neat and fun!
.


.