Liver Pepper Schnauzers

.
.
.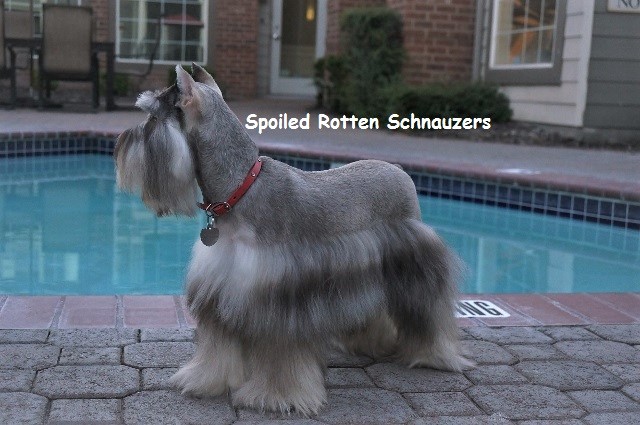 Can You Register Liver Pepper Schnauzers with AKC?
Yes, of course. Liver pepper schnauzers are purebreds. .
The AKC Registration Color Code is: 498 and you do need to send photos to AKC when you register them. Contact AKC directly for more info.
What Are Liver Pepper Schnauzers?
Liver pepper schnauzers are in the chocolate family. They basically are a "chocolate version" of the salt and pepper. Just like a salt and pepper schnauzer, liver pepper schnauzers are born the color of a brown paper bag with banded hairs but instead of turning silver (like they do when they are salt and peppers), they stay in the brownish / cream colors as adults. Liver pepper schnauzers do lighten with age. Because liver pepper schnauzers range drastically in their shade (lighter to darker) they won't all look exactly the same as adults. Most have been described as a cream, beige, champagne, seashell, vanilla, ivory, ecru color etc. The lightest shade of a liver pepper you can find is called a platinum liver pepper and that is when they lighten so much they appear almost white or off white as adults. On the other hand, they can be born so dark that alot of breeders mispost them (honest mistake) as "chocolate schnauzers" when they are NOT. A true chocolate schnauzer does NOT have banded hairs but sometimes the banded hairs blend so well it's hard to see them. Liver pepper schnauzers have brown or green eyes, chocolate nose and chocolate pads.
Watch a Video of 10 Week old Liver Peppers Playing…..
Photos of How This Color Lightens with Time….
SIDRA AS A NEWBORN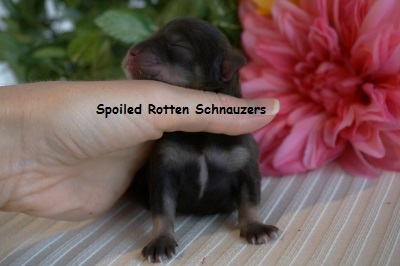 SIDRA AT 6 WEEKS OLD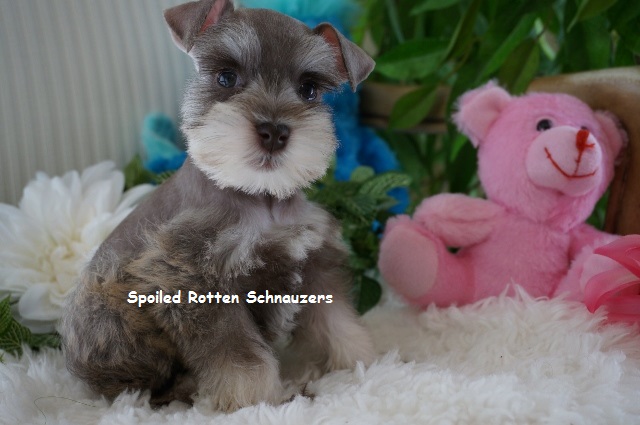 SIDRA AT 16 WEEKS OLD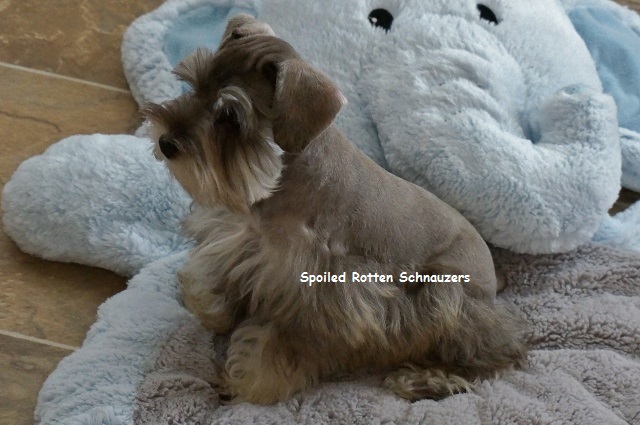 TORIN AS A NEWBORN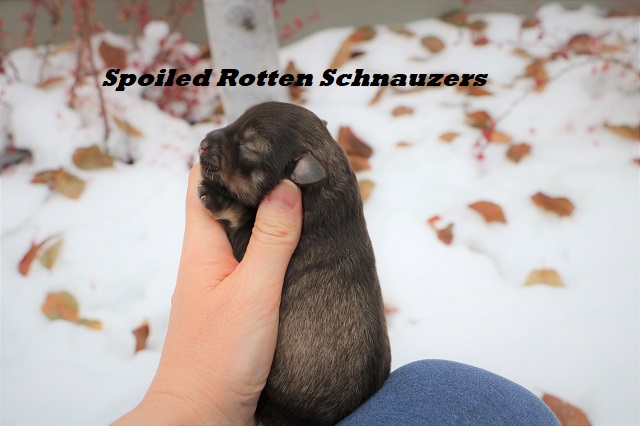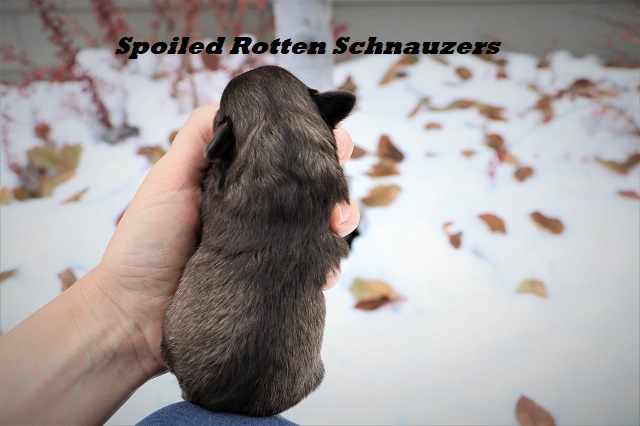 .
TORIN AT 3 WEEKS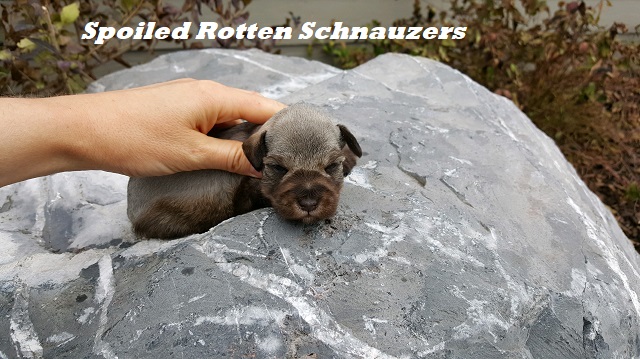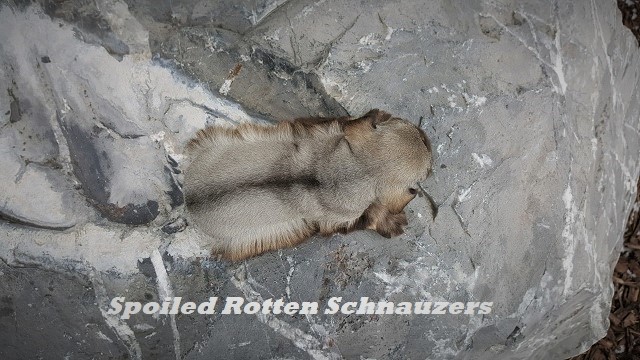 .
TORIN AT 6 WEEKS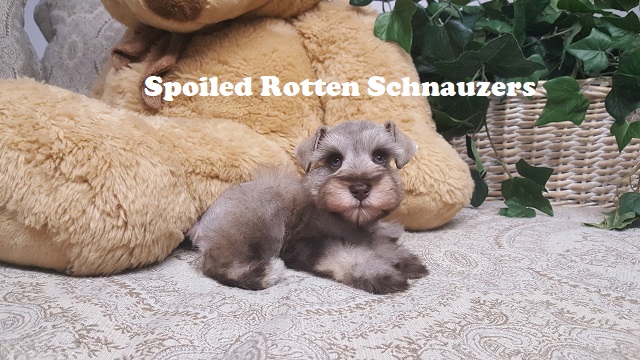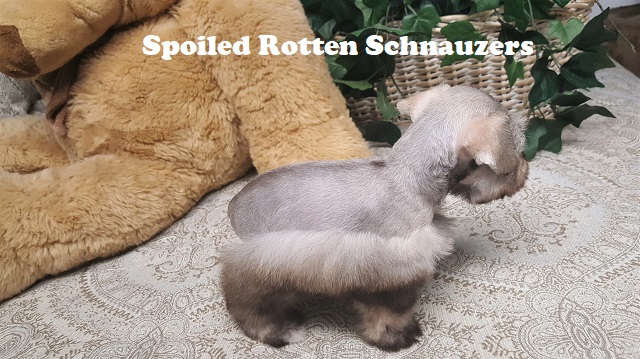 FINLO AS A NEWBORN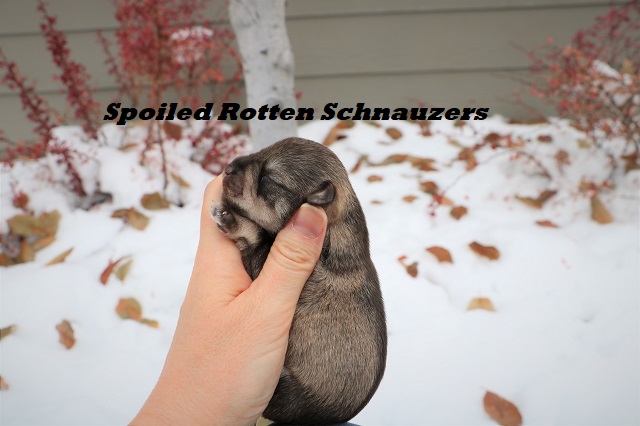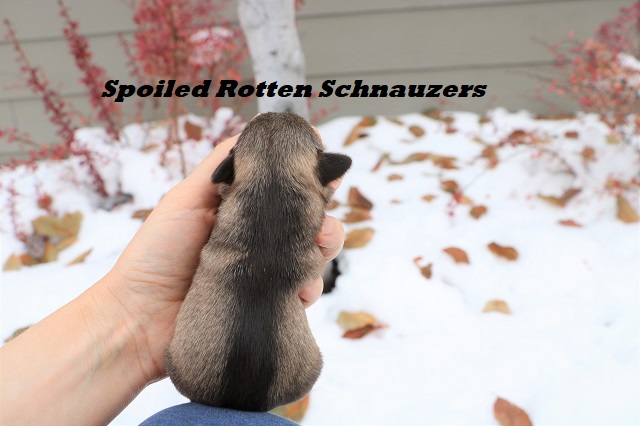 .
FINLO AT 3 WEEKS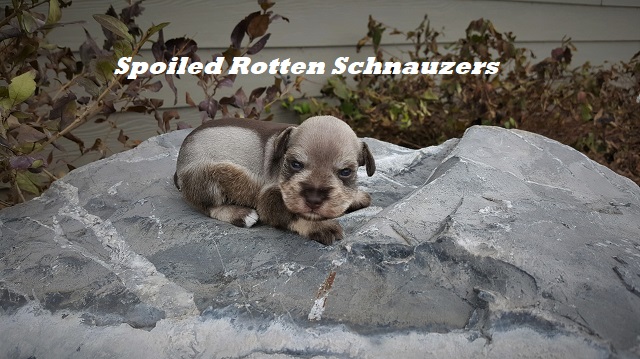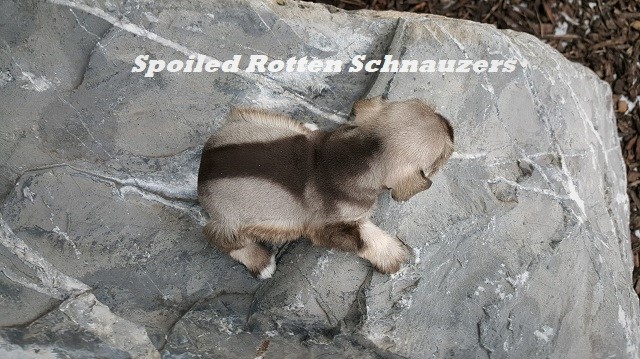 .
FINLO AT 6 WEEKS

KAVITA at 2 WEEKS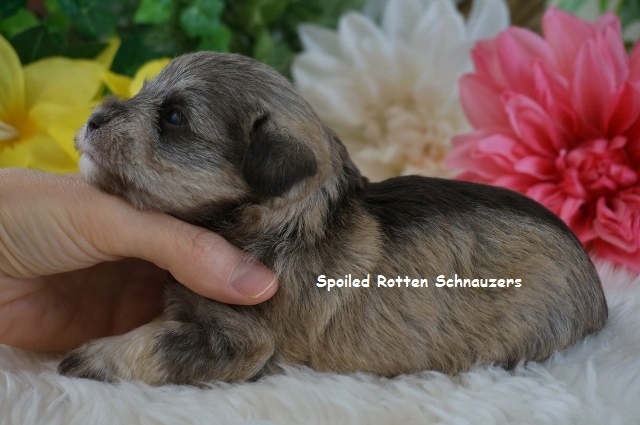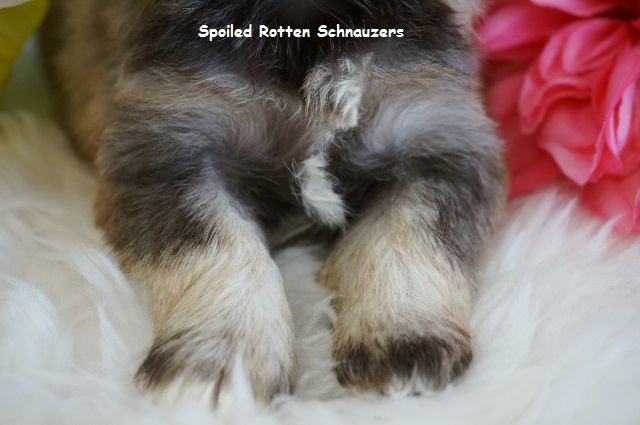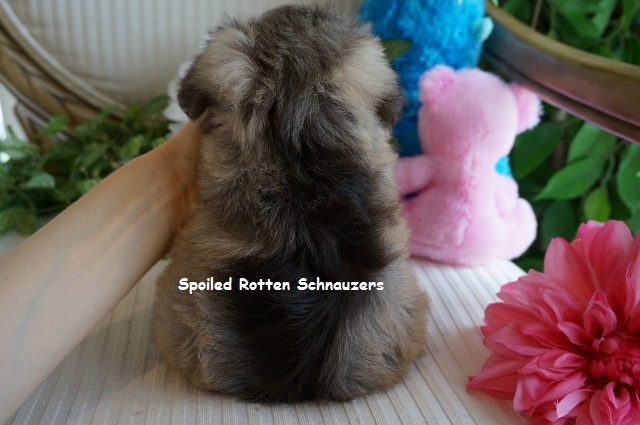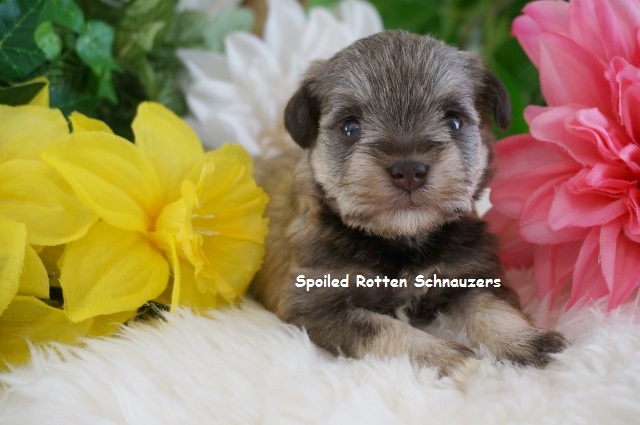 .
KAVITA AT 12 WEEKS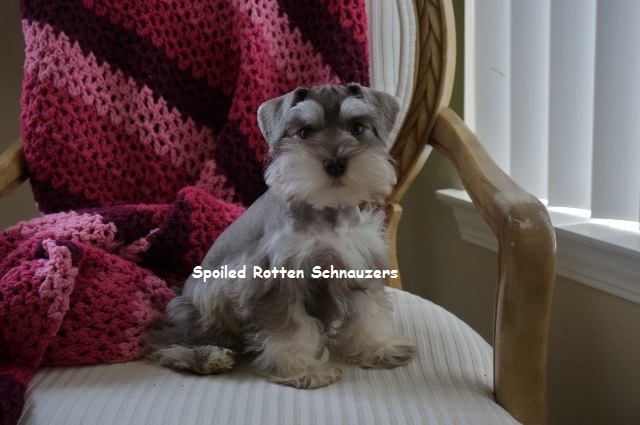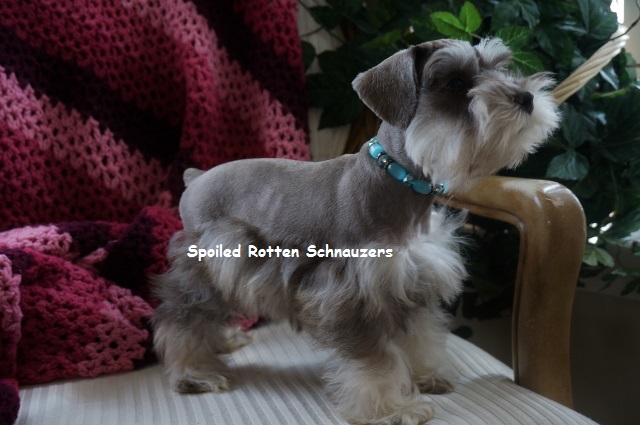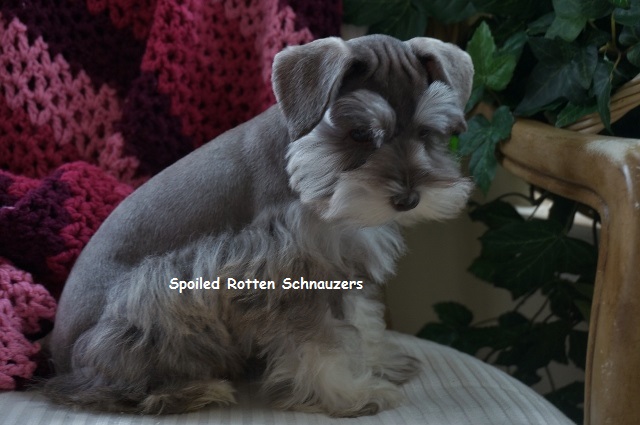 .
KAVITA AT 16 WEEKS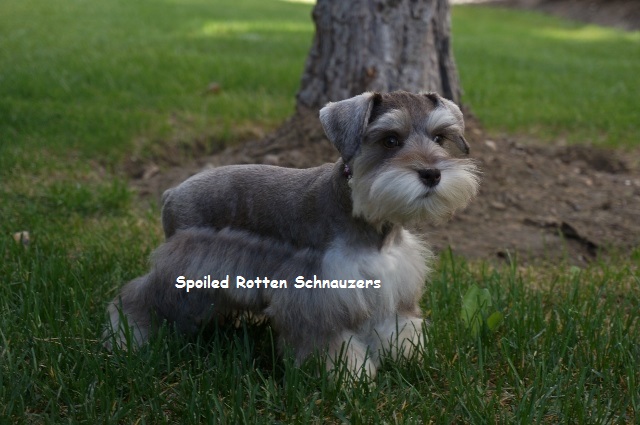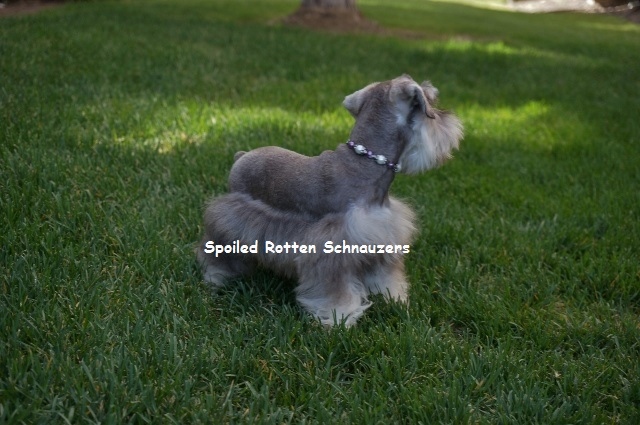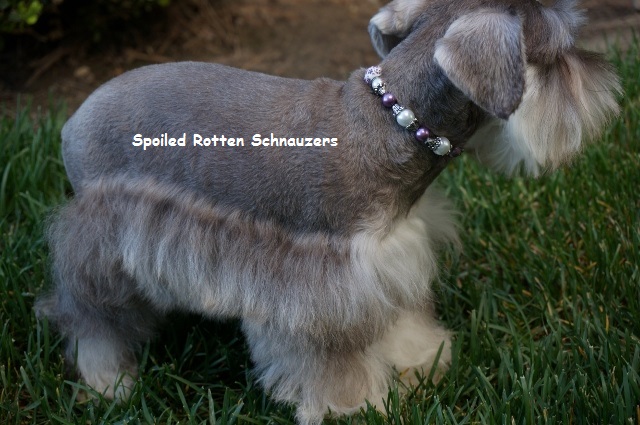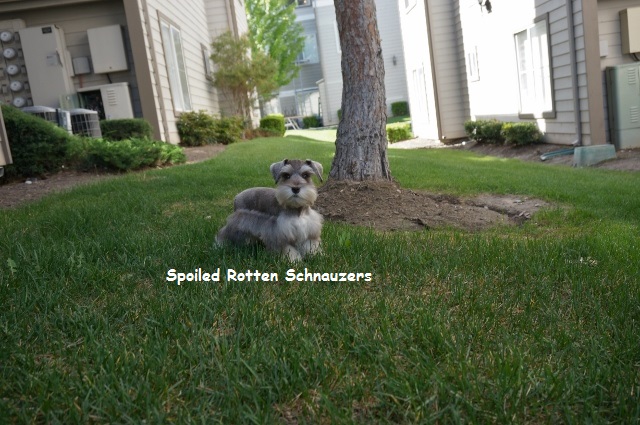 TOKI AS A NEWBORN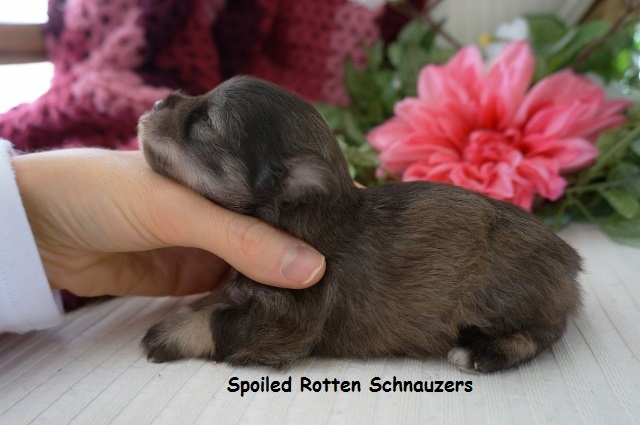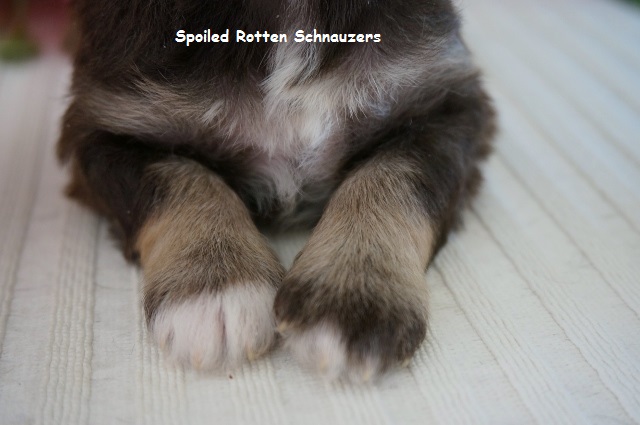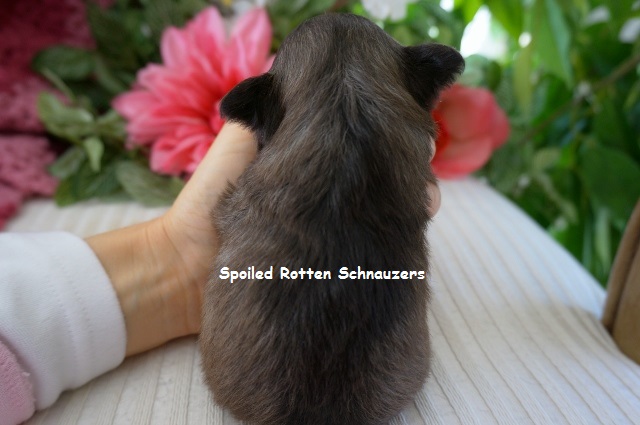 .
TOKI AT 8 WEEKS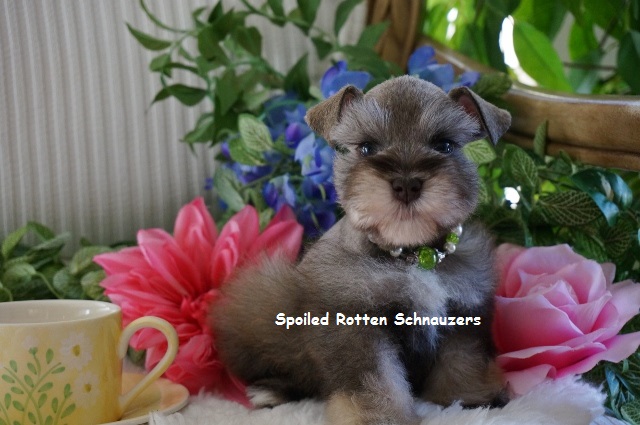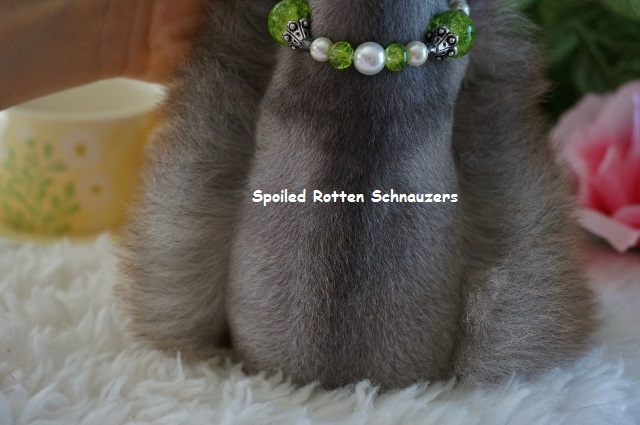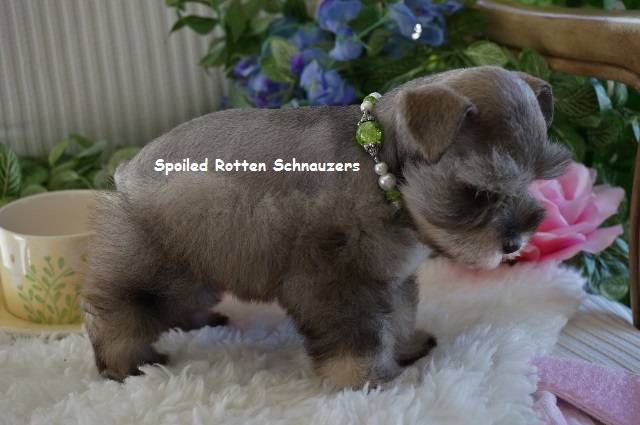 CHAMPAGNE AS A NEWBORN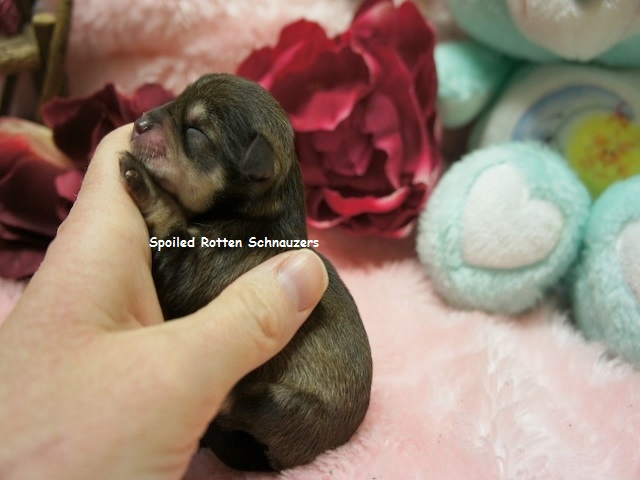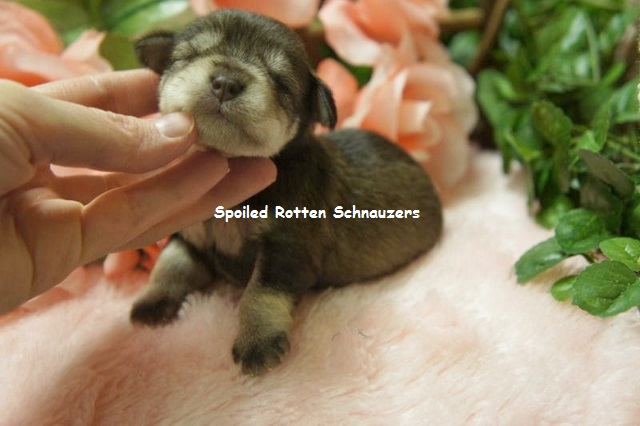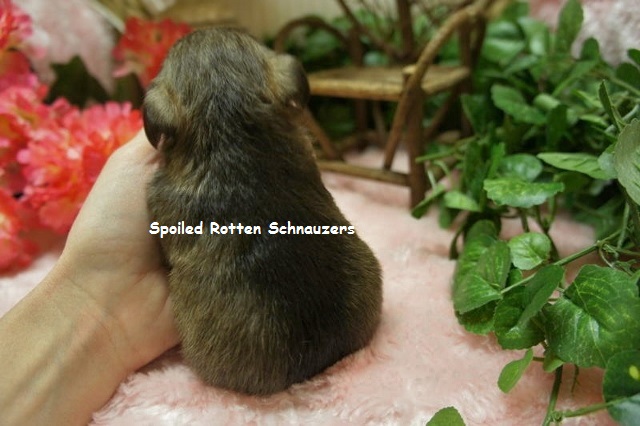 .
CHAMPAGNE AT 8 WEEKS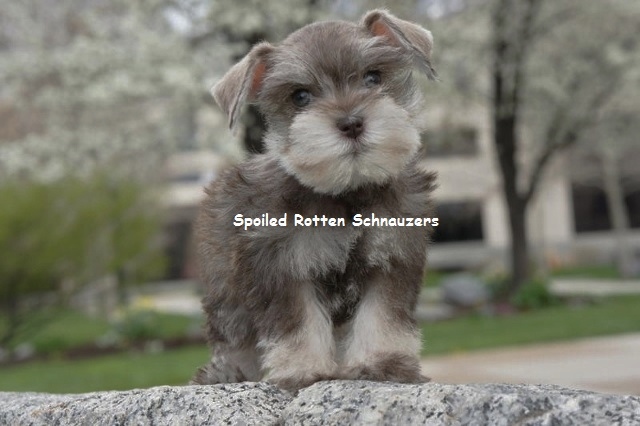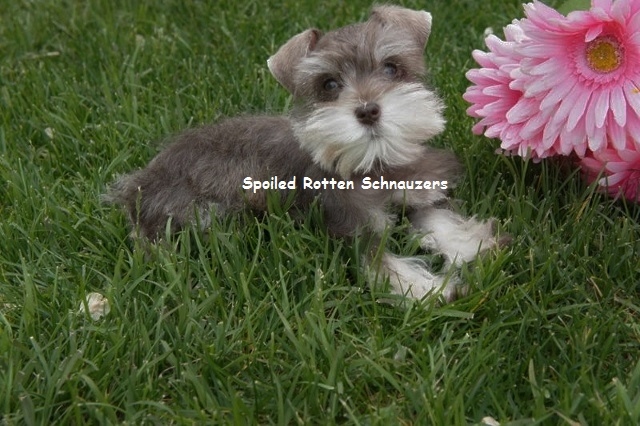 BITY BOO AS A NEWBORN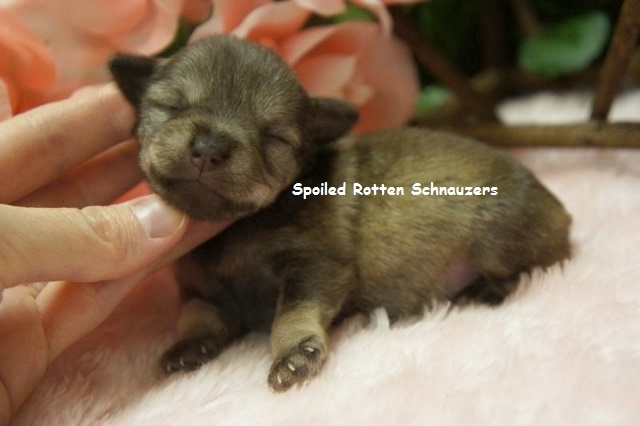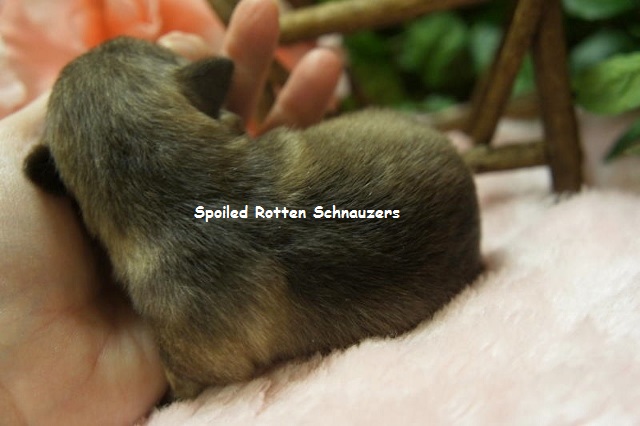 .
BITY BOO AT 8 WEEKS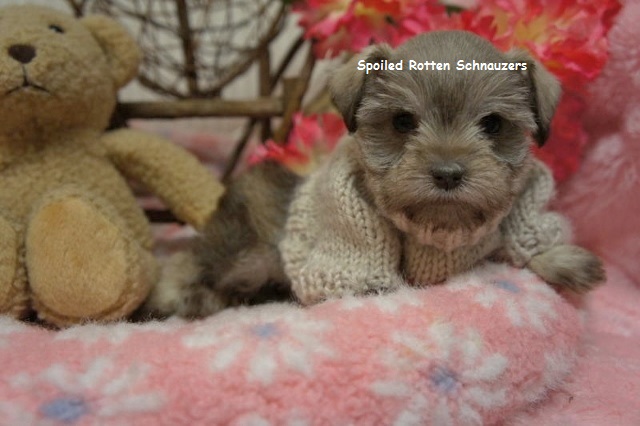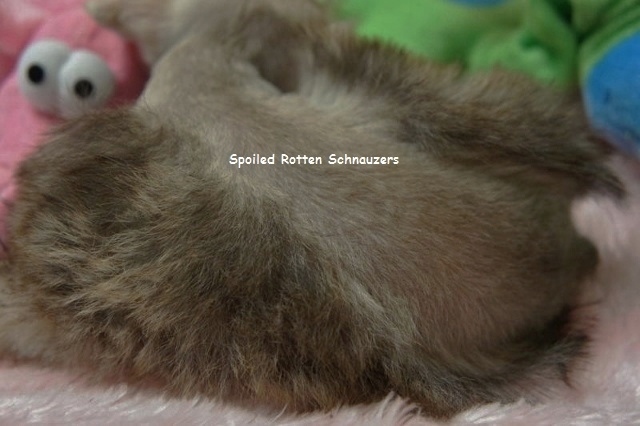 JELENA AT 2 WEEKS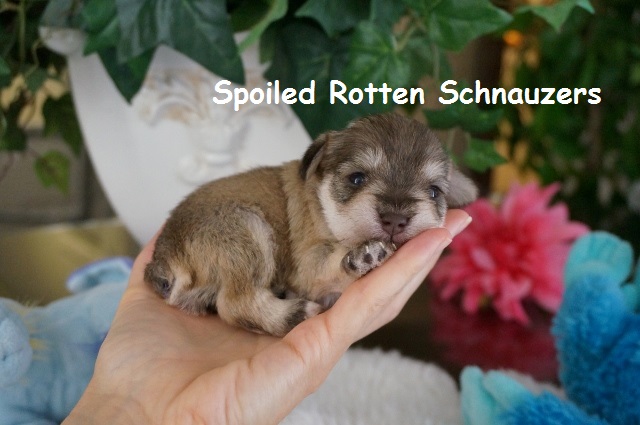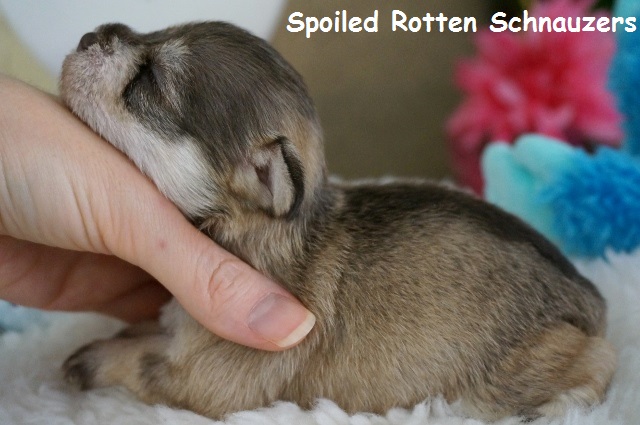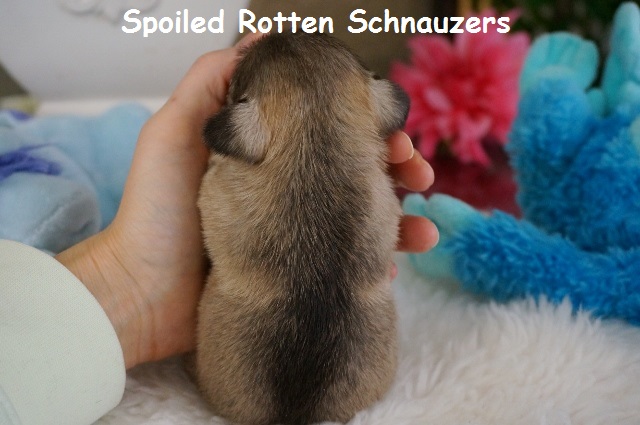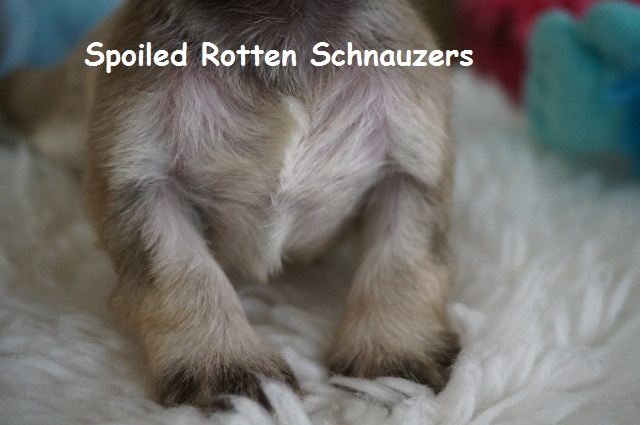 .
JELENA AT 8 WEEKS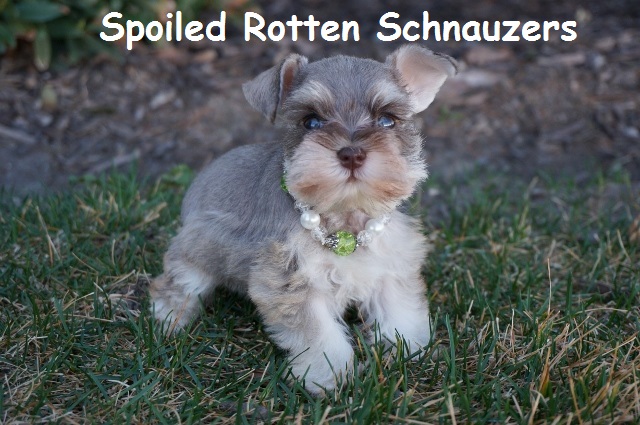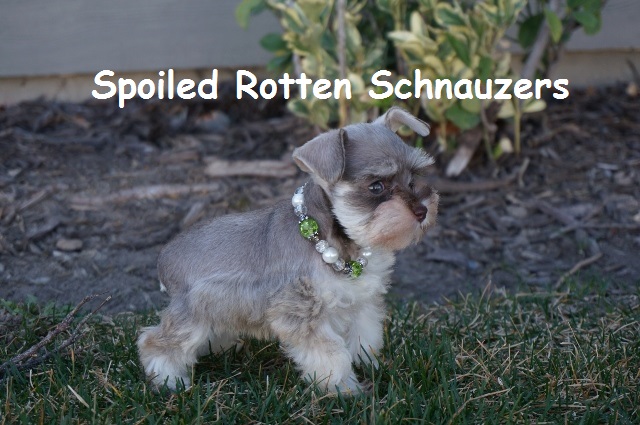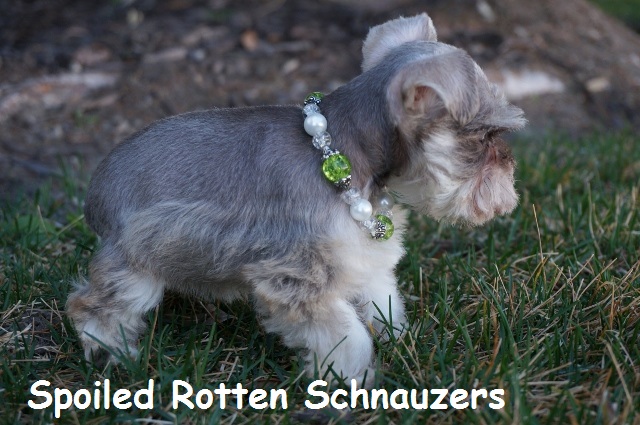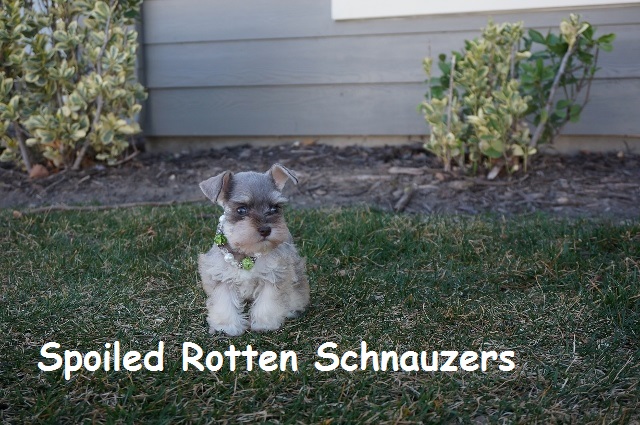 VERY DARK LIVER PEPPER PUPPY!!
NOT A TRUE CHOCOLATE!!!!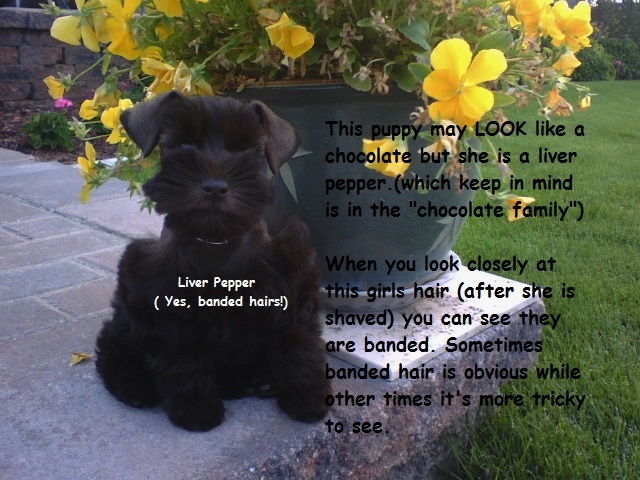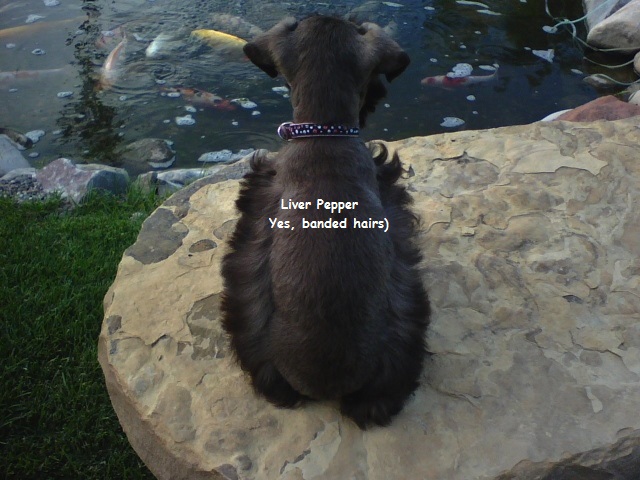 .
VIDEO of Adult Liver Peppers

Customized Food for YOUR Specific Breed

INSTRUCTIONS: All you do is create a FREE account on their website so you can tell their vet panel about your pet's bred, age, weight, gender, activity level etc… Based on what you tell them, you will receive a recommended customized nutrition plan developed by P.H.D's in Pet Nutrition catering to YOUR pets specific needs. They do NOT require you to buy anything which is cool. Check it out, to get started simply…
#1 – Go to their website
#2 – In the "MENU" click "PET PROFILE"
#3 – Create a FREE account and then tell their vet panel all about your pet! It's really neat and fun!
.


.