Black & White Parti (vs) Black & Silver Parti

.
What are Black & Silver Parti Schnauzers?
As you know, black and silver schnauzers are born with black bodies and bronze markings on their eyebrows, muzzle, chest, feet, under their tail and inside their ears. These bronze/copper markings turn white as an adult. The same happens with the black and silver parti schnauzers. They are born white with black spots and have bronze markings on their eyebrows, muzzle, inside their ears and under their tail which turns white where the black and white parti schnauzers do not have these bronze markings. The main visual difference as adults between a black and silver parti vs a black parti is that the black and silver partis end up having those bright white eyebrows that generally stand out against the black where black and white parti schnauzer don't have the white eyebrows.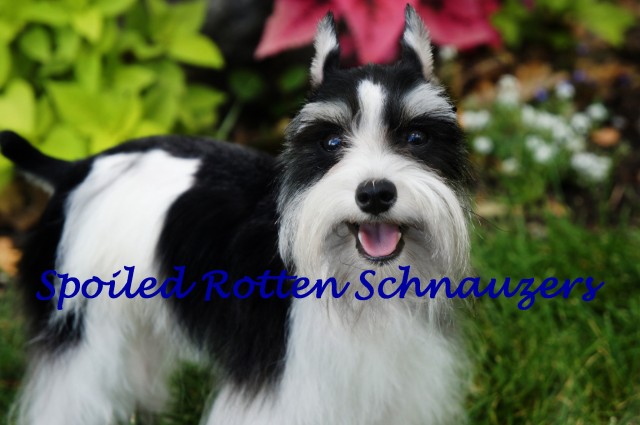 What are Black and White Parti Schnauzers:
(also known as black parti schnauzers)
Black parti schnauzers are born with white hair and black spots. They do NOT have the bronze markings that a black and silver parti schnauzer has at birth. Basically a black and white parti schnauzer is just a black schnauzer with the "parti" pattern. Not all black parti schnauzers will have the same patterns. The spots will vary (in size & location) across their body, legs, face.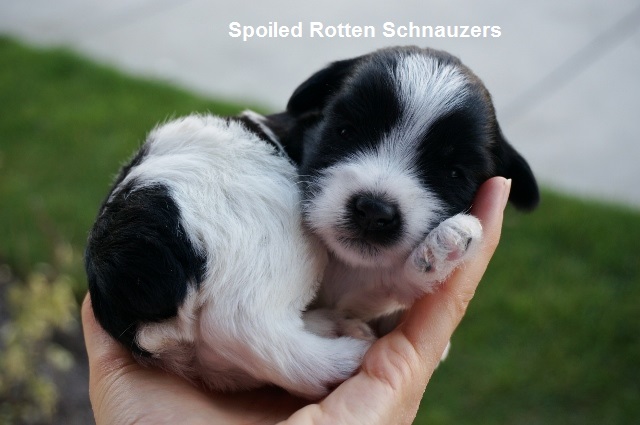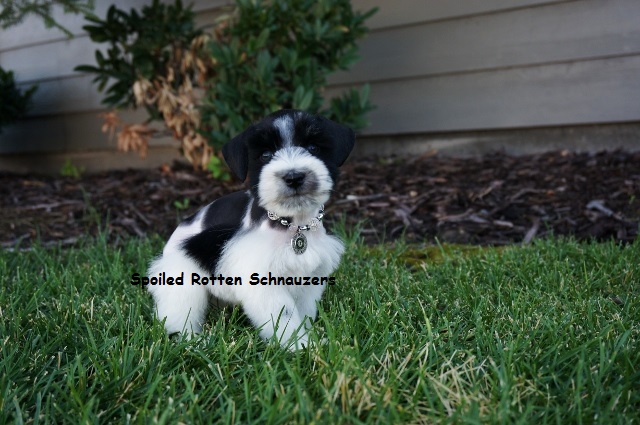 Customized Food for YOUR Specific Breed

INSTRUCTIONS: All you do is create a FREE account on their website so you can tell their vet panel about your pet's bred, age, weight, gender, activity level etc… Based on what you tell them, you will receive a recommended customized nutrition plan developed by P.H.D's in Pet Nutrition catering to YOUR pets specific needs. They do NOT require you to buy anything which is cool. Check it out, to get started simply…
#1 – Go to their website
#2 – In the "MENU" click "PET PROFILE"
#3 – Create a FREE account and then tell their vet panel all about your pet! It's really neat and fun!
.


.