Kaia
More About Me…
very tiny litter
.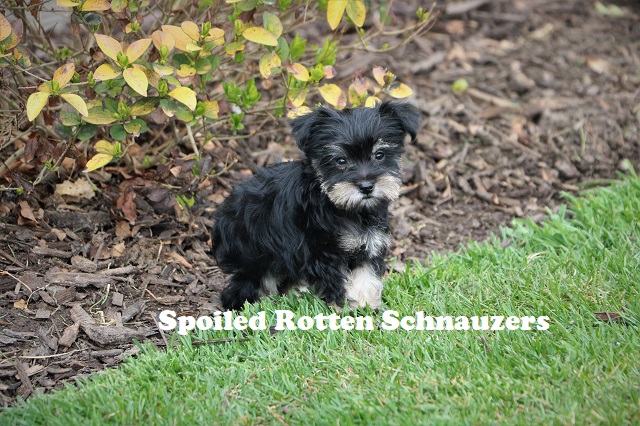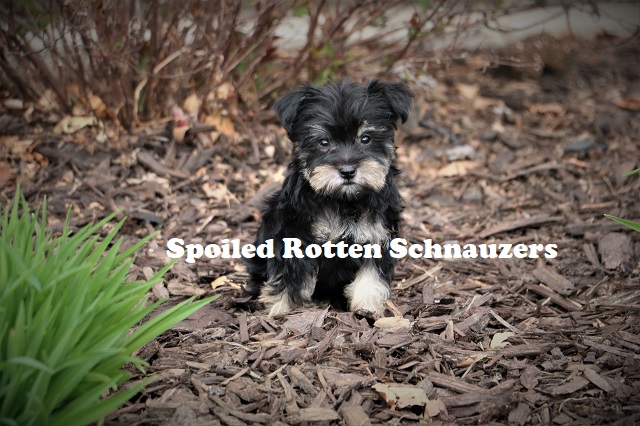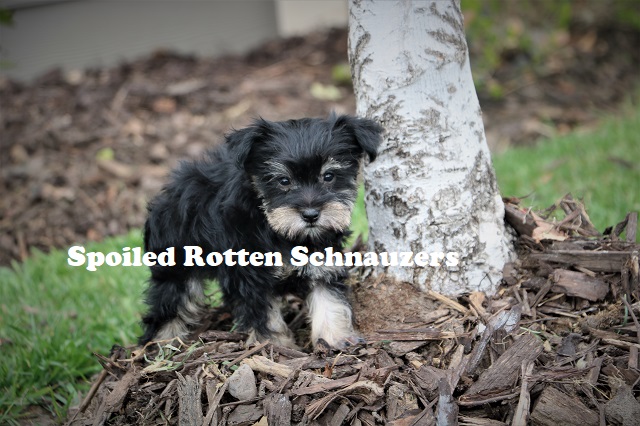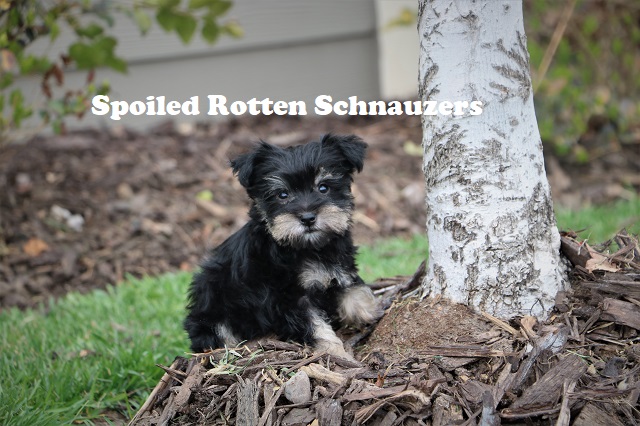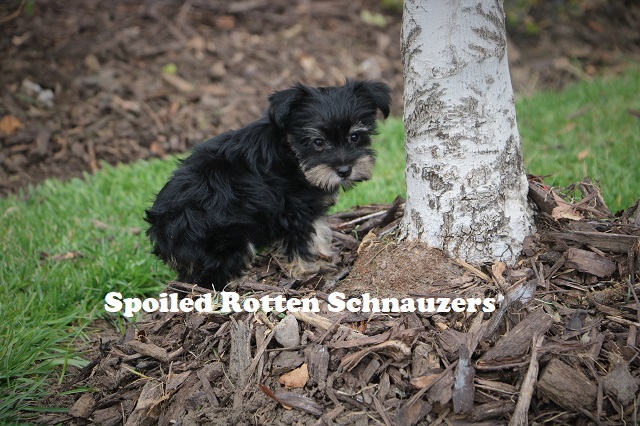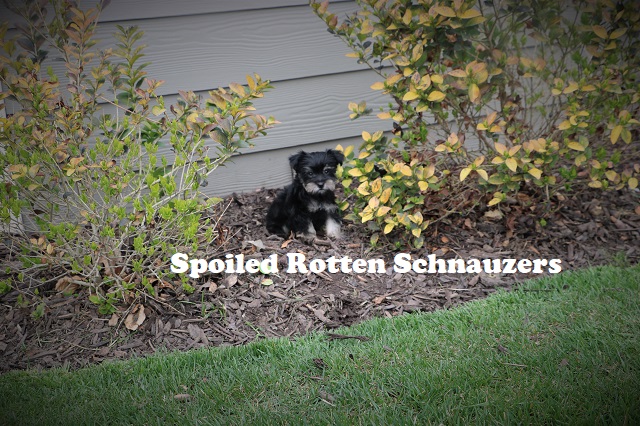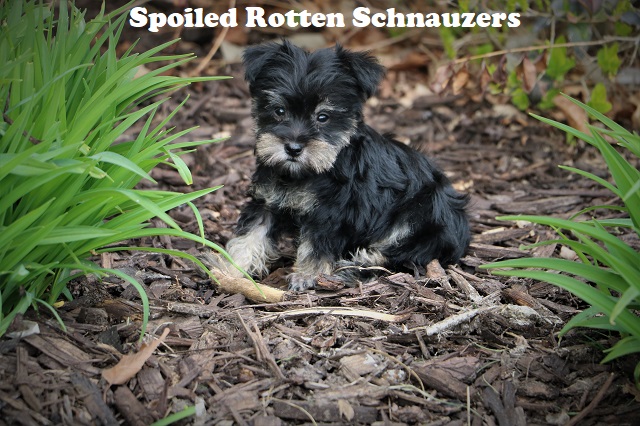 VIDEO OF THUMBELINA'S BABIES….
.
Thumbelina's litter can NOT walk yet. They just nurse and sleep, nurse and sleep. When they are awake they just bobble their heads looking around. Very newborn behavior. In a couple weeks they will be able to hold their heads up and crawl around. Right now they just slither around. So cute.
.
THUMBELINA'S PUPPIES OUTSIDE FOR THE FIRST TIME…
.
VIDEO OF KAIA…
.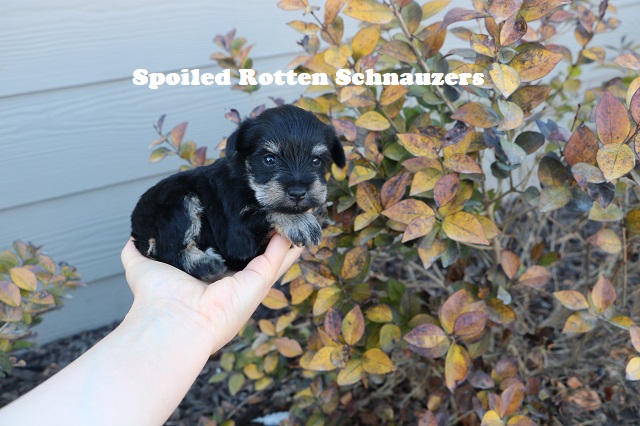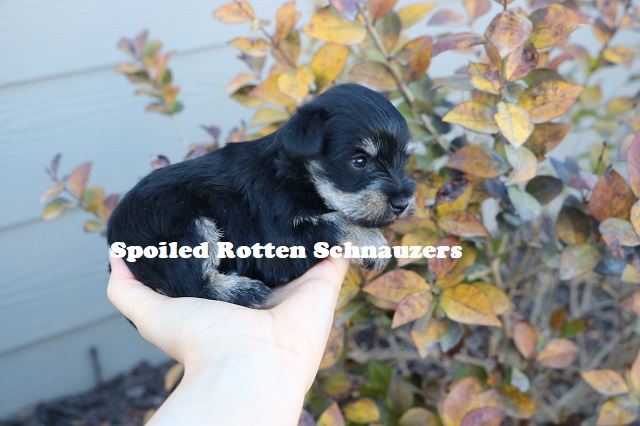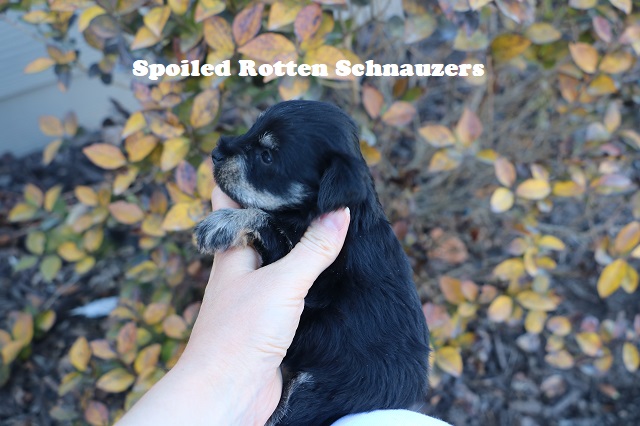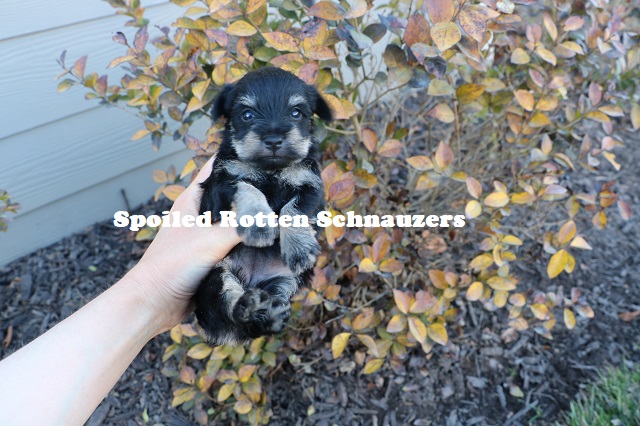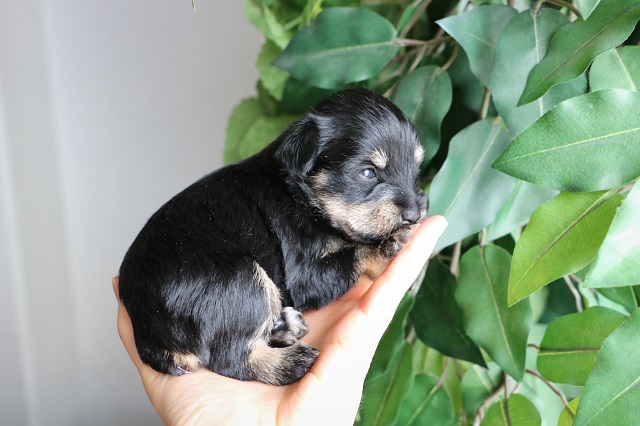 .
MOM – Thumbelina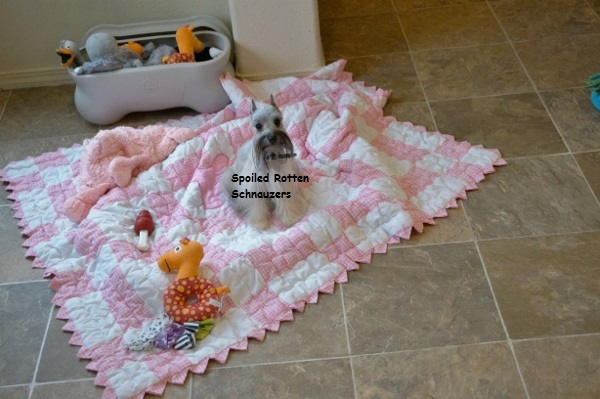 .
DAD – Pee Wee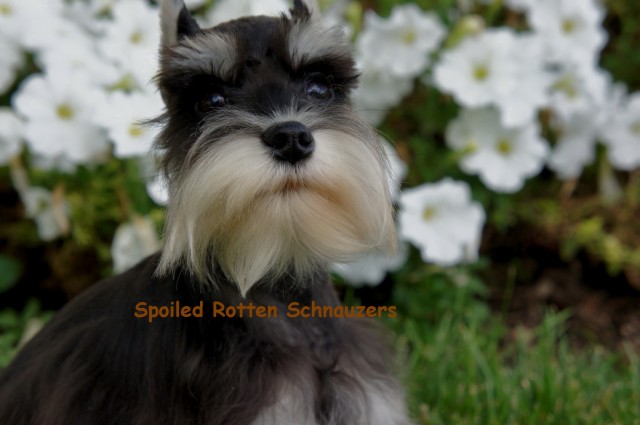 .
What Is Included in the Price?
Guaranteed to Arrive Healthy! Guaranteed to be free of Cocciddia! Guaranteed to be free of Giardia! Guaranteed to be free of Worms! Guaranteed to be free of Ear Mites! Guaranteed to be free of Ear Infections! Guaranteed to be free of Skin Infections! Guaranteed against Life-Threatening Genetic Disorders! Vet Checked with Health Certificate, Dewclaws Removed & Tail Docked, Current on Dewormings, Current on All Puppy Vaccines, Health Guarantee (up-to 5 years!), All of our toy and teacup schnauzer puppies are started on Excellent Potty Training Habits at a Young Age to make Finishing Training Easier. Peace of Mind knowing that your toy and teacup schnauzer puppy has been raised INSIDE our home and treated as part of the family which WILL show AS PROOF in their health, temperament personality training and overall socialization. Our schnauzer puppies are very comfortable in a home setting with day-to-day activities, noises, traffic and family routines.
Contact Us
CALL: 801-623-8555
Email: spoiledrottenschnauzers@yahoo.com
LOCATED IN UTAH
THIS LITTER IS TOO TINY TO SHIP. YOU CAN FLY INTO SALT LAKE CITY INTERNATIONAL AIRPORT IN UTAH AND WE CAN MEET YOU THERE SO YOU CAN FLY BACK HOME THE SAME DAY IF YOU DESIRE. WE'VE BEEN DOING THAT FOR OVER A DECADE AND NEVER HAD ANY ISSUES. CONTACT US FOR MORE DETAILS.