Baylin 
This girl has a fun personality!! Very happy, cheerful, friendly interactive and social puppy with kids, cats and other dogs. Loves to play, give kisses, cuddle and will make a very rewarding family pet or an amazing companion. Darling toy size so she's small but not frail. Only 8-10 lbs full grown. She may appear black right now but she is actually a salt and pepper so by the time she is an adult her body will lighten and turn into a beautiful silver color and then she'll have white across her chest, down her legs with white eyebrows and a white mask! So gorgeous!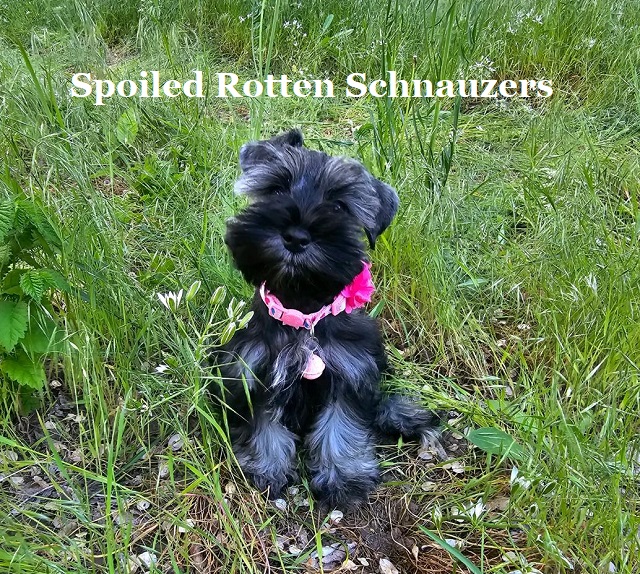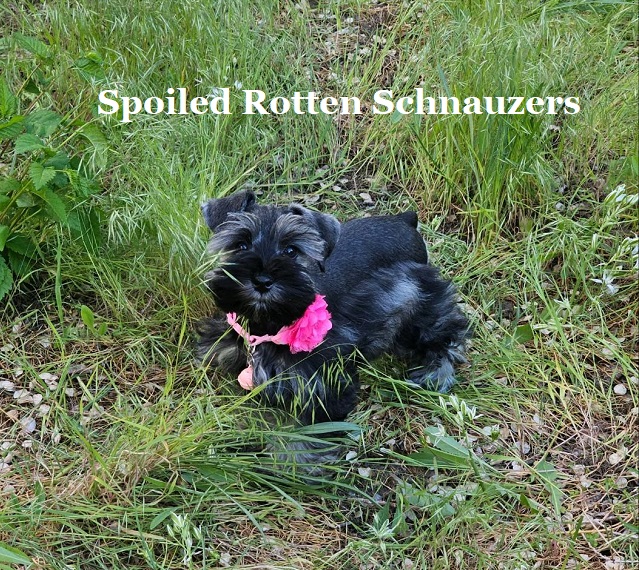 What Is Included in the Price?
Guaranteed against Life-Threatening Genetic Disorders! Vet Checked with a 5 YEAR Health Guarantee, Dewclaws Removed & Tail Docked, Current on Dewormings, Current on Puppy Vaccines, All of our toy and teacup schnauzer puppies are started on Excellent Potty Training Habits at a Young Age to make Finishing Training Easier. Peace of Mind knowing that your toy and teacup schnauzer puppy has been raised INSIDE our home and treated as part of the family which WILL show AS PROOF in their health, temperament personality training and overall socialization. Our schnauzer puppies are very comfortable in a home setting with day-to-day activities, noises, traffic and family routines.

Contact Us Today!
Text us today for more photos & videos! 801-623-8555